Sedona AZ (February 25, 2014) – Verde Artist Challenge's "A River Runs Thru Us" has traveled upstream! After a couple of months touring the Phoenix region, the exhibit will open at the Sedona Public Library on March 3rd. There will be an opening reception during Sedona's First Friday Art Walk on March 7th at 6pm. "A River Runs Thru Us" is a group exhibit created by Verde Valley Land Preservation (VVLP) that invites the public to make a heart connection with the Verde River through 30+ works of art.
Last year, VVLP took 25 selected artists, most from the Verde Valley, down the Verde River for a three day, two night rafting trip to see, feel and be inspired by the Verde River. Each artist was moved to create one or two works of art that were then donated and together became the traveling exhibit, "A River Runs Thru Us." The exhibit began at The Manheim Gallery in Cottonwood, last summer and has reached Clarkdale, Camp Verde, Phoenix, and now will be in Sedona starting March 3rd.
VLLP created the Verde Artist Challenge in order to bring awareness to and educate people about the importance of the Verde River and its flow with a different approach. The exhibit began with 25 artists and now includes work from other donating artists interested in spreading awareness and a creating a heart connection with the Verde River. Artists included in the exhibit are Sharron Porter, Stephanie Peters, Neil Rizos, Wendy Harford, Marika Vaaranen, Kristen Rothrock, Saskia Jorda, Rita Elkins, Ellen Jo Roberts, Barbara Donahue, Cody DeLong, Michael Chesley Johnson, Susan Beach, Lynette Kovacovich, Lynn Zubal, Joanne Agostinelli, Mary Lois Brown, Joan Bourque, Cindy Carrillo, Robert Dalegowski, Thom Dougherty, Deborah Ford, Marsha Foutz, Richard Johnson, Judy Jaaskelainen, Margo Mitchell, Bryan Reinhart, Susan Pitcarin and Jack Proctor.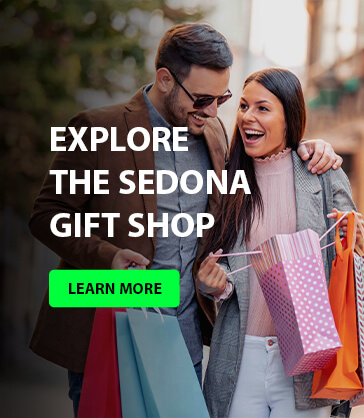 The exhibit will be on display at the Sedona Public Library located at 3250 White Bear Road, in West Sedona until April 12th. It will then travel to the Verde Valley Birding and Nature Festival in Cottonwood, and be at the Raven Cafe in Prescott for the month of May. When the traveling exhibit ends, the original artwork on display will be sold in an online auction. Bids are currently being accepted at auctions.verdeartistchallenge.org. Proceeds from the auction will fund further Verde watershed conservation work.
VVLP invites the public to the opening reception at the Sedona Public Library on Friday, March 7th at 6pm, and to visit www.VerdeArtistChallenge.org for more information about the project and the participating artists. Follow the exhibit along by liking them on facebook, at facebook.com/verdeartistchallenge.