'Dia' with Opening Performance by Renick Turley 
Sedona AZ (March 27, 2017) – Dia is an LA-based baroque-pop project created by classical singer Danielle Birritella. Dia's lush sound incorporates vocal pedals and ethereal textures abstracted by organic percussion, electric guitars, ukulele, tiple, cellos, and drones. Performed after an opening set by sitar payer Renick Turley, this concert promises to be a moving and powerful experience.
Danielle Birrittella, the performer/composer behind Dia, was raised on a Hindu ashram where she sang ceremonial ragas as a child. This led to training and performing as an opera singer throughout the U.S. and Europe. Along these travels, Danielle began writing songs on a ukulele and formed her original musical project.
A native of New England, and a graduate of New York University (BA) and California Institute of the Arts (MFA), she has also lived and worked as an artist in New York, France, and Italy. She has been on stage at Disney Hall's REDCAT – Los Angeles, La Musica Lirica – Italy, The Chautauqua Institute – New York, La Main d'Or – Paris, The Ludwig Foundation – Cuba, and the LAX Festival.
Her debut EP, TINY OCEAN, was released with MANIMAL RECORDS and features songs produced by producer/drummer Joey Waronker (Beck, REM, Atoms for Peace) and Tim Carr (The Americans, HAIM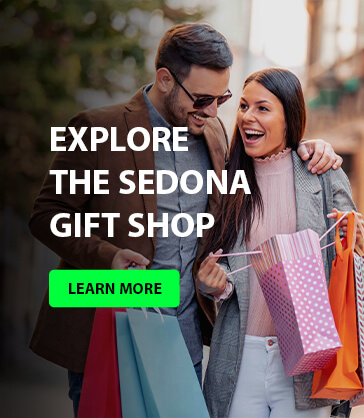 Upcoming performance projects include SAND/BOX, ALL THE PRETTY LITTLE HORSES, and SONNETS TO ORPHEUS – a song cycle featuring the scores of 12 composers who set Rainer Maria Rilke's sonnets to music for string quartet, voice and video projection. 
On tour from California, Danielle has some connections to Sedona. Her father, Martin Birrittella, lives here and last year she shot a music video with horses in the local environment that was premiered on the Huffington Post. Her live performance of Covered In Light was featured on NPR's Tiny Desk Contest.  For more about Dia visit www.diathemusic.com/
Danielle Birrittella will perform on guitar and ukulele and lead vocals accompanied by Andrew Lessman on drums, synth, harmonies. Musician, filmmaker and Sedona local, Renick Turley, will be opening the evening with improvised sitar and field recordings of the local nature. 
Celebrate the last day of March with this unique concert, opening your soul to the beauty and power of this particular musical journey, at the Hub at 7:30pm on Friday 31st
What: Musical Concert
When: 7:30PM
Where: Sedona Hub  (525B Posse Grounds)
Tickets: $12 in adv at.ww.showtix4u.com and $15 at the door