By Beverly Copen
Sedona AZ (February 24, 2020) – This is a story about the new PreK School in the Village of Oak Creek, Sedona, due to open March 16th in the Big Park Community School campus.  But first, I'd like to explain how this came into the mind and heart of the Founder and Owner, Joanna Horton McPherson.  It was…
A Moment in Time…
Many of you might have seen the television hit show of America's Got Talent a few years ago, when Susan Boyle, a lady from a small village in Scotland, stood alone on the stage before thousands of "naysayers and judges".  She quietly began singing "I Dreamed a Dream" from "Les Misérables." THAT was A Moment in Time.  Her life was changed in a nanosecond.  That led to her becoming an instant success in the music industry.  She soon received worldwide fame.  
Why, might you wonder, do I use this example in this story?  Since the closing of Big Park Community School there has been a loss of spirit and the sense of a real community vision. Often, in life, we see situations in need of solutions.  How often do we say (or think) "why doesn't somebody DO something about that?" And that is just what Joanna McPherson found herself thinking. "Why doesn't someone DO something about the loss of education and our school in the Village?   And then, she thought….wait…why don't I do something about it?  And that was A Moment in Time that began her journey to create the Sedona Village Learning Center, (SVLC) and a PreK school in the Village! www.sedonavillage.org.
Joanna, her board of directors, and growing number of supporters have helped her fulfill her mission to offer affordable quality education. Joanna founded the school as a non-profit, in which all funds return to the business and support the school programs. A major initiative of Joanna's is developing a robust scholarship program to ensure the program can be accessible to all looking for a quality education for their children. To assist with this, the Sedona Village Partnership helped her with a start -up grant. She's also received some private donations. They offer partnerships in arts, science, world languages and more. Local experts are invited through this program to offer pro bono instruction stemming from their deep knowledge in subject areas and rich lives.
Joanna has a background in education and non-profit programs. She is accompanied by a PreK instructor, Shara Coughlin, trained in International Baccalaureate (IB) the Primary Years Program (ages 3-5) curriculum, who will also be the Director of the school and its primary teacher.  The money for that training was raised by generous Village community members.  Their program benefits the Sedona Oak Creek School District by using a common curriculum and support materials, enabling children to be fully prepared to enter kindergarten. They have distinguished themselves from childcare programs, which do not require educational certification.  Many parents have been surprised to learn of the differences.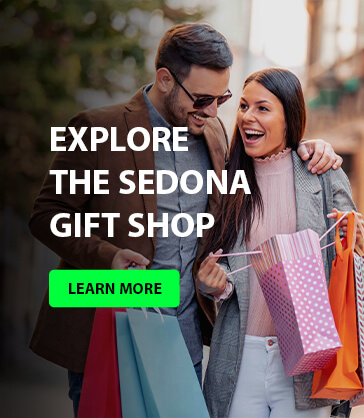 The greatest benefit of the Sedona Village Learning Center is the restoration of the heart of our Village community: educational opportunity. Education is a cornerstone of a healthy society: without it, who are we? Who will live here in our community if we don't create more learning opportunities for our future citizens? We see a community of diverse ages and backgrounds sharing across differences in arts, science, and volunteer events – people joining in the celebration of belonging to a community that values learning, health, and vibrancy. What do we value, if not learning and being stewards for the future of the place we live in? Having young children in the school will restore our purpose in supporting deeply held values of our community and encourage local families to stay in the area knowing our community once again embraces quality education, community partnership and family values. One primary benefit is attracting families and people with diverse skills to contribute to our community and economy, to contribute to the fabric of the Village of Oak Creek and to enrich one another's lives.
It is vital that we act NOW to support the success of this important program with its dynamic and inspiring program. The school opens its doors to interested families on March 2 at the school in an informational night.  Soon after, on March 16 school starts. They've nearly met enrollment goals before opening but for 6 months, they need help with many things and are seeking support in the form of donations / volunteers / scholarship funding for students who cannot afford full tuition. 
To support, the Sedona Village Partnership, (SVP) will collaborate with John and Nikki Ramagli, along with event sponsors Beverly Copen and Ken Rouse, will host the first fund- raising event on March 16th at J Wine Bistro in The Collective Sedona. This will benefit the Sedona Village Learning Center, a not-for-profit 501 (c) (3) organization.  The SVLC website is full of information, costs, curriculum and so much more. www.sedonavillage.org
Let this story help become the impetus of A Moment in Time, when education once again becomes a reality in our Village.
Wish list for the Sedona Village Learning Center (PreK School) www.sedonavillage.org
wood chips for the playground (urgent need)
small microwave
printer and copier
kitchen supplies

children's play dishes /kitchen trash can with lid

non-toxic cleaning supplies
office supplies

label maker, school glue – bottles