Sedona AZ (November 30, 2015) – The Hilton Sedona Resort at Bell Rock, in collaboration with the Sedona Village Vision Alliance, is pleased to announce a special holiday piano concert on Friday, December 18, at 7 pm.   This concert will feature three award-winning piano soloists performing in the Hilton's Grand Ballroom.
Enjoy the concert performed on a Steinway Concert Grand piano featuring the solo piano performances of the following three artists:
PIANIST LOUIS LANDON
Louis Landon is a composer and Steinway artist, formerly of New York and current of Sedona, who has dedicated his life to music.  His passion is for Peace.  His career has taken him around the world playing a variety of styles with Mikhail Baryshnikov on national and international tours and others.  He has released 17 CD's, with his latest Healing Hearts 2, released in October, 2015.
PIANIST JOE BONGIORNO
"Glass of wine & candlelight music"… perfectly describes the intimate melodies of award winning solo pianist – composer Joe Bongiorno, a Shigeru Kawai piano artist who lives and works in the VOC.  Joe has won Holiday Album of the Year at SoloPiano.com for a his "A Candlelight Christmas" CD, been nominated three times for Album of the Year at Whisperings Solo Piano Radio, and to date has garnished over 200 million plays at Pandora.
GUEST PIANIST BRAD JACOBSEN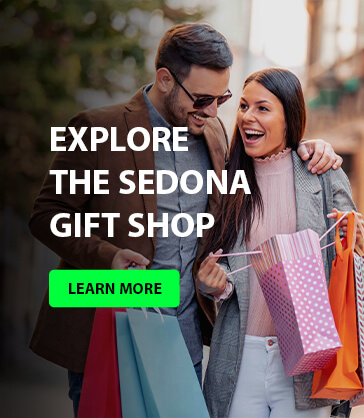 "Music that hits the heart and tugs at the emotional strings of the mind, and a musician who can paint a musical landscape of wondrous proportions…" is how OneWorldMusic.co.uk describes the music and artistry of award-winning Kawai artist, Brad Jacobsen.  Autumn Walk, Brad's best-selling song from his Road Home album has received over 10 million Pandora plays.
As an additional musical treat, members of the Red RockAppella will be welcoming guests with holiday singing as they enter the Grand Ballroom.
Red RockAppella is a dynamic singing organization for women that began in the Village of Oak Creek in 2006. Its members sing a unique form of four-part, a cappella music called "Barbershop" harmony. Women from all over the Sedona/Verde Valley and Flagstaff areas are pleased to be part of this fun and talented group.
To purchase tickets ($20 per person; $30 at the door) buy your tickets early as seating is limited for this gala event:  
Online at:  www.solopianotickets.com/sedona. 
Locally at: (cash or check only at these locations) 

Red Rose Thriftique, 41 Bell Rock Plaza, VOC;
Village Chevron, 6416 AZ-179, Sedona, AZ 86351.
The Village Gallery, AZ 179 at Cortez Drive.
The Sedona Village Vision Alliance was created to help implement the Community Vision by creating "A Sense of Place" through   "…amenities expressed in our arts and culture."  To provide leadership for the Vision, the Alliance was created under the umbrella of the nonprofit Sedona Village Main Street Partnership, a 501(c)(3) .  Directors include Beverly Copen (President), David H. Gill (Vice President), Edgar Lozoya, Tom Graham, (Secretary & Treasurer), Dave Norton, Tony Pugliano and Don Groves.
This Glorious Night of Music event is the Alliance's premiere event – More events are in the development for 2016.