Sedona AZ (February 1, 2018) – From now through the end of April, Sedona s City Hall is showing the exciting and fresh collection of new paintings created by Allison Rae Nichols. Save the date to meet and greet Nichols at her reception at City Hall on Wednesday, February 21st from 4:00-6:00 pm.
Inspired by themes of romantic love and as the vehicle to express the intricacies of partnership, Allison uses two miniature figurines in her collection, which represent Humphrey Bogart and Ingrid Bergman. The characters are emboldened by a surreal journey that offers insight into topics of vulnerability, compromise, joy, loss and desire. Using elements that are familiar and fanciful, the goal of her work is to promote poetic insights into the human psyche and lead to personal discoveries that connect us to each other, as well as to the natural and spiritual world.
Growing up in a house full of artists, the symmetry between art and life has always been part of Allison's story. From a very young age she recognized the connections and has been exploring them ever since. "I seek to inspire awe and wonder," says Nichols. "The work in this exhibition was inspired by my move to the Southwest and speaks to ideas of romance, love, loss, and possibilities. It's a show for lovers and fighters and anyone who's taken a leap of faith with a person or a place."
It's a passionate show, one in which the artist hopes you'll find meaning, camaraderie, and joy. She hopes to provide a new lens to interpret your memories and push your imagination about the future.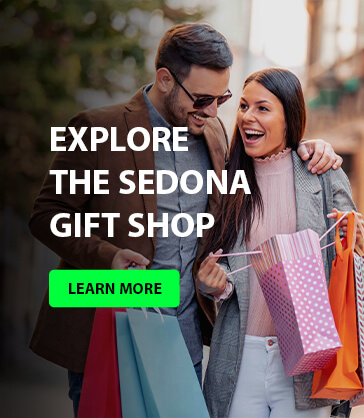 Nichols earned a BFA in painting from Northern Illinois University and has appeared in numerous group and solo exhibitions throughout the country including: Chicago, New York and New Mexico. She was an artist-in-residence at the Historic Santa Fe Foundation and at The Petrified Forest National Park. After spending two years on the road, travelling and painting throughout America, she now lives in Sedona and loves calling it home.
Nancy Lattanzi, Arts & Culture Coordinator states, "I am excited to begin the new year with Allison's thought provoking paintings. This show is unconventional from other City Hall exhibits not only in content but in size. The paintings displayed in the Council Chambers are 40 x 48 and even larger with the frames. A couple of frames were creatively refurbished including, such as one created from an old dresser mirror. There are also pieces accompanied with three dimensional art displayed on shelving. I invite the public to take time to view this truly engaging and one of a kind exhibit."
Nichols' exhibit is located in the Council chambers and the gallery in the Vultee conference room, City Campus, at 102 Roadrunner Drive. To make an appointment for best viewing time in the City Hall Art Rotation Program, please call Nancy Lattanzi at 928-203-5078, or emailNLattanzi@SedonaAZ.gov ( http://NLattanzi@sedonaaz.gov/ )