No More Deaths/No Más Muertes Releases Border Songs CD

Sedona AZ (March 20, 2013) – On Saturday, April 6 at 6:00 p.m., at the Sedona Public Library (3250 White Bear Road, Sedona, AZ) some of the 30 artists who donated tracks for the Border Songs compilation album will perform a concert celebrating the release of the album. Admission is a voluntary suggested donation of $5.00 or the purchase of a Border Songs album at the door. The concert will take place in the Si Birch Community Room.
Artists participating in the Sedona concert include: Christa and Tom Agostino, Chuck Cheesman, m. henry, Robert Neustadt, Pachuco & Classik, Peter Ragan and Christa Sadler.
All proceeds from both the concert and the sale of the Border Songs CD will go to No More Deaths/No Más
Muertes, a volunteer group that caches water in the desert, provides medical assistance and food to migrants, and helps recently deported people on the Mexican side of the border. According to the album's co-producers Robert Neustadt and Chuck Cheesman, the mission of the Border Songs CD, the concert and No More Deaths is simple: to end death and suffering on the Arizona/Mexico border. Since its release in Flagstaff on October 12, Border Songs has raised approximately $20,000 for No More Deaths. Each purchase will provide 29 gallons of water, or the equivalent in food or medical supplies to people in need.
The two-CD set features 31 performances in both English and Spanish from a variety of different genres and styles including blues, corrido, cumbia, folk/Americana, hip hop, instrumental guitar, mambo, Nicaraguan new song, reggae, rock, and even an electronic recording of the wall itself.
Renowned artists contributing to the compilation include Sweet Honey In The Rock, whose song "Are We a Nation?" was written in direct response to Arizona's anti-immigrant law, SB 1070. Other prominent musicians include Amos Lee, Michael Franti and Spearhead, Calexico, Joel Rafael, Tom Russell and Eliza Gilkyson. Salvadoran Lilo González, who himself crossed the border without documents, contributes a cumbia based on his own experience, "Ningún ser humano es ilegal" (No Human Being is Illegal). 93 year-old folk music legend Pete Seeger contributed his call for unity, his song "My Rainbow Race".
Spoken word on the album includes a dramatic reading by Chicana performer Denise Chávez, excepts from an interview with Charles Bowden and an animal fable by M. Henry that will both entertain a child and inspire an adult to think.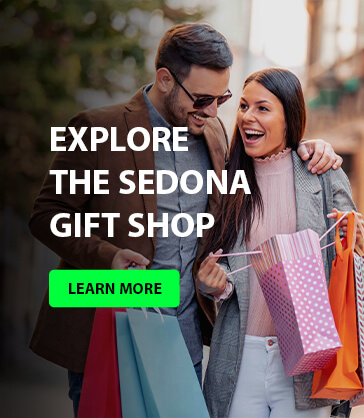 Poets contributing work include Chilean Raúl Zurita, one of South America's most important living poets, Salvadoran Mario Bencastro, whose poem "Arizona" honors migrants who have died in the desert, and North American Margaret Randall, whose poem "Offended Turf" is blended with Glenn Weyant's electronic recording of the border wall. This diverse collection of border songs is held together by a common thread—a deep concern and solidarity for migrants, for people of all ethnicities, regardless of their country of origin.
The complete list of artists contributing to the Border Songs project features:
Amos Lee, Calacas Blues, Calexico, Charles Bowden, Christa Sadler, Chuck Cheesman, Classik & Pachuco, Cyril Barrett, Denise Chávez, Dúo Guardbarranco, Eliza Gilkyson, Eric Skye, Giant Giant Sand, Glenn Weyant, Joel Rafael, Lakesigns, Lilo Gonzalez, Los Románticos, Margaret Randall, Mario Bencastro, m. henry, Michael Franti & Spearhead, Óscar Sarmiento, Pete Seeger, Raúl Zurita, Robert Neustadt, Scott Ainslie, Sergio Mendoza y la Orkesta, Sweet Honey in the Rock, Ted Warmbrand, Tom Russell.
The purpose of the album is to raise awareness and provide aid to migrants who suffer and die in the Sonoran desert. The album was recently named "Album of Merit" and will be honored with the annual "Humanitarian Award" by the Los Angeles based, Global Music Awards.
Visit www.bordersongs.org to learn more.
Also on Facebook: https://www.facebook.com/BorderSongsCdProject
Border Songs can be purchased online at: