By Steve Segner
Sedona, AZ — On Saturday, November 11, starting at 5 p.m. an informational mixer will be held at the Cliff Castle Casino/Hotel Ballroom where the possible reincarnation of the Cultural Park in Sedona will be discussed.
Hosted by a non-profit group interested in its future, the original architects of the Sedona Cultural Park Master Plan will attend to present updates. The question remains: is it better for the community to resurrect the Cultural Park or use the land for workforce housing?
Lets consider the following in exploring the possibility of bringing the Cultural Park back to life:
In 2022, the city purchased the Cultural Park in West Sedona.
The park was proposed in the late 1990s, with the land acquired in 1998. The 5,500-seat theater opened in 2000.
The park has never turned a profit and only stayed in operated because of large donations from well-off residents.
Fast forward 22 years, Sedona purchased the Cultural Park with an eye for workforce housing force, not to re-establish or rebuild the event arena.
The Cultural Park sits on some of Arizona's most valuable lands, and using some of it for an entertainment facility that would sit unused most of the year makes no economic sense.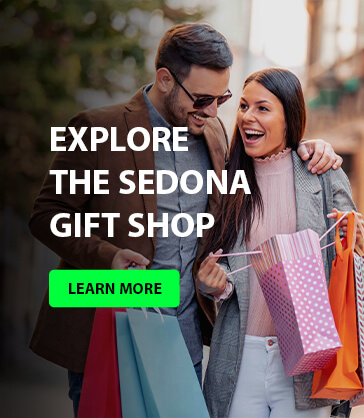 Some locals are one again are trying to rebuild an outdoor arena on public lands knowing full well the past history of the Cultural Park,
Let's look at why the plan is doomed to fall
                              Questions and Concerns                        
Limited Usage Window: Sedona's peak tourist season is during the mild weather months, which are typically from May to September. This narrow window of usability could indeed limit the number of events that can be hosted throughout the year.
Local Attendance: In a town of 8,000 residents, the local population will not provide sufficient attendance to sustain regular events, especially if multiple events are planned in a short timeframe. SPAC, the multi million dollar performance center at Sedona high school that can seat over 500 people rarely exceeds 250 guests.
Lack of Hotel Capacity: You rightly point out that Sedona often runs at or near capacity with its existing hotels, especially on weekends. This means that event attendees would face challenges finding accommodations, potentially deterring visitors.
Infrastructure and Amenities: Building a million-dollar event center also involves investments in lighting, parking, and other infrastructure. Without these elements, the center may not be attractive to event organizers.
Competition with Existing Venues: The Sedona Performing Arts Center (SPAC) at the high school already serves as a venue for various events. Doubling up on such facilities without clear demand could be wasteful.
Operational Costs: Operating an event center requires a significant budget for staff, marketing, and logistics. It's crucial to consider the ongoing expenses and revenue projections.
Competition with Phoenix: Phoenix, being a major metropolitan area, has well-established event venues that attract both performers and audiences. Convincing them to choose Sedona over Phoenix could be a challenge.
Logistical Challenges: Bringing in staging, lighting, and sound equipment from Phoenix could add logistical complexities and costs to event planning.
Marketing and Promotion: Effectively marketing the event center and drawing audiences from beyond Sedona would be crucial. This requires additional budget and effort.
Traffic Control: Managing traffic flow during events, especially in a town known for its traffic congestion, would be a significant challenge.
No political will: or public funds to reestablish the failed .
It's clear that the viability of a new million-dollar event center in Sedona is not needed .