www.SacredSpace.org 
November 25, 2012  
Tom.Carroll@sedona.biz
A Letter to My Brother,
The postman left a box yesterday but I was napping on the couch and didn't hear the screen door open or close. So it was not until this morning when I gathered the nerve to brave the morning chill  and ran to the car for a book that I had left, that I noticed the delivery. Passing it on the way out the door… mentally, I ran through the possibilities. I was not expecting anything ‑ nothing ordered. Nothing left in Sandpoint that had not been mailed down. Then it came to me. It was the week after Thanksgiving ‑ I had a fruitcake on my porch! Snatching it up on my pass back through the door I used a knife to slice away tape, freeing the box flaps and foam packing. And there it was, protected and perfect with a card on top.
Christmas cards are nice, and here was the first, waiting neatly on top of your ‑ I mean ‑ my fruitcake! But not an ordinary greeting card. This one was hand made and featured that old, black and white photo.
The photograph presented two people in a way that I had never seen them. Two young people, just married or soon to be and both younger than I have been for a long time. I see my face in Dad's. And I see the best of Mom in her youth and obvious pleasure in Dad's company. The photo behind them looks like Mothers parents, Katie and JP McCann. If not, then it must be great grandparents  on one or the other side of the family. Looking at the card is like looking into a mirror of mirrors. A reflection, reflected. The child looking at the frozen image of his parents. The parents seated before another family photograph. Time turned back upon itself and in the same moment running away into the future.
Having no idea what, in addition to a fruitcake was waiting in that box, I wasn't ready. The photo shocked me. As you may realize, it's not one that was in our collection of family pictures ‑ at least not one that I have ever seen. I don't think about Dad much, not in a connected way. Time did not work for he and I. Too little time and now too much time passing. Mom has continued to slip away. A memory, as boats on water, guided by different currents and wind, I see her at a distance.    
Maybe there was dust in that envelope because each time I walk by and look at the image my eyes tear up. And as I tap out this message to you I've had to stop and find napkins and Kleenex to wipe my nose. In this image from our family story – but beyond the reach of memories, some… thing was waiting. The photograph erased the distance and suddenly that thing was close, churning up emotion and pulling hard just under my skin and ribs.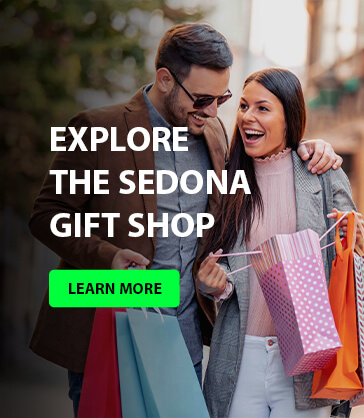 It's left me feeling ruffed up, shaken. Maybe this shaking was the result of a lack of appreciation for these two people – a general deficit of consideration for all that people have meant to me. All the generous things they did during holidays – all that was done each and every regular day. Suddenly, I was feeling the contours of the positive view of life these two had modeled – something more than memories. More than any one – any particular thing among all that I might remember. But an accumulated total, that which allows me to feel optimistic – allows me to feel generally, effortlessly hopeful about life as I've watched and been part of its unfolding.
Hours went by and though the feelings subsided, something good remained. Not specific memories – just a residual, good feeling. Gratitude? I suppose. Humility? Well, yes – but in a positive sense – no regrets. I feel a renewal – a new appreciation for life and for those who have shared theirs with me – now and in time past. Our parents. My brother and sister. Friends, past and present.
One holiday down – two more to go! This may have been just what I needed.  In the minutes that followed opening your package I opened up a little bit too. It may have been just what I need to be ready for Christmas, New Years, the holiday and this whole next, new year.
This photograph will be part of my celebrations of life for years to come. The fruitcake is another matter – it will not last nearly so long. I've never understood the general complaint and eye rolling that accompanies the mere mention of fruitcake. Obviously, most people have never tasted one of yours!
Thank you, all of you. For everything! And… Happy Holidays!