By Scott Jablow, Chairman
Sedona Fire District – 9/11 Memorial Plaza Project
Sedona AZ (April 20, 2016) – September 11, 2001. The day 2,977 souls perished – including 343 FDNY Firefighters, 37 Port Authority Police Officers, 23 New York City Police Officers, 8 EMT/Medics…and 2,566 civilians.
The Sedona Fire District has been awarded one of the last remaining vestiges of New York's World Trade Center site after the horrific collapse: A 5-½ feet long, 3,000-pound steel girder. This is a tremendous honor and one we do not take lightly.
When the fire district was first notified of having been selected to receive the girder, the tasks of ensuring its safe transport from New York to Sedona and determining an ultimate place of honor in our community were undertaken. A Sedona Fire District/Citizens Committee was formed to raise the necessary funds and to manage all of the details in getting the project underway. A transport company donated its services (at cost) and in September 2015, the girder arrived.
The centrally located Station No.6 on State Route 179 was selected as the site for the Memorial Plaza and the architects who designed that station were engaged to ensure symmetry and respect for both the artifact and its surroundings. Their rendering says it all.
The committee's mission is to build this appropriate and dignified Memorial Plaza to provide a place for contemplation and to permanently honor the memory and sacrifice of those who lost their lives. Our goal is to complete the project and dedicate the Memorial on September 11, 2016 – the 15th anniversary of that tragic day. This project is to be funded entirely by private and corporate contributions.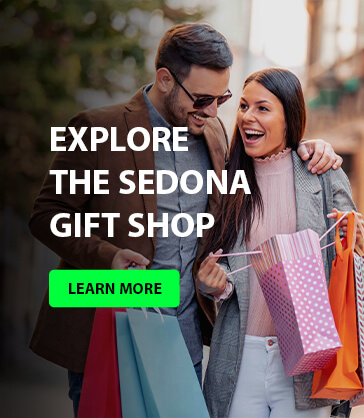 Until the girder occupies a permanent home, its next public appearance will be at Weber's IGA in the Village of Oak Creek on May 14, 2016, starting at 8:00 a.m. In one way or another, events of that fateful day affected us all. Don't miss an opportunity to literally touch this part of America's history – so that we may "never forget."
As chairman of the 9/11 Memorial Plaza Committee, I invite you to attend this display and to consider a contribution to help build the Memorial. We cannot do this without you. The financial participation of our entire community is crucial in making this project a reality. 100% of your tax-deductible contribution will go directly toward the completion of the project as shown in the rendering. Send your check to: Sedona Fire District-9/11 Memorial, 2860 Southwest Drive, Sedona, Arizona 86336 or for credit card payments visit: SedonaFD911Memorial.org or call 928-282-6800
This community has never failed to rally around a worthy and historic cause. Please don't let us down now. We sincerely value the support and enthusiasm you show us every single day and we look forward to seeing you at Weber's on the 14th!
In appreciation,

Scott Jablow, Committee Chair
9/11 Memorial Plaza Project  Direct Contact: 928-239-1720 Email:SJablow@SedonaFire.org