AZ Blues Hall of Famer, Chuck Hall, Headlines
Cottonwood AZ (March 17, 2017) – Old Town Center for the Arts is pleased to announce the 7th annual Old Town Blues Fest will be held on Saturday, March 25, from 7:00 to 10:00 pm, at the Old Town Center for the Arts in Cottonwood.  The Blues Fest brings together some of the finest blues musicians in Arizona. This year the Blues Fest is sponsored by Joe Neri Music Productions, Karen Reinhold/State Farm Insurance, Red Rock Western Jeep Tours and the Old Town Center for the Arts.
Headlining the event will be the Chuck Hall Band. Chuck Hall has been a mainstay in the Arizona music scene since 1984, and was inducted into the Arizona Blues Hall of Fame in 2000. Throughout his career as a songwriter, guitar virtuoso and charismatic showman, Hall has written nearly 150 songs and most of his band's playlist is original material. He has garnered such accolades as "Best Blues Guitarist" in Arizona, and "Best Song" (Young Boy) by Soundboard Magazine.
Hall and his various bands over the years have opened shows for B.B. King, Johnny Winter, Robert Cray, Willie Dixon, Albert Collins, Albert King and the Fabulous Thunderbirds. He recently performed as a solo opening act for Los Lobos. The Chuck Hall Band is Chuck Hall on guitar, Chuck Murcko on bass and Jim Blair on drums.
The Dirty Verde Blues Band will open the show, featuring local and legendary blues musician Joe Neri, backed by Gregg Gould on harmonica, J.R. Robusto on guitar, Hutch Hutchinson on bass and Gino Romeo on drums. The Dirty Verde Blues Band is an expansion of the popular and long-performing blues band, Blues Dawg.
Also performing will be Bresnan Unplugged. Bresnan Unplugged is a 3-piece acoustic ensemble, presenting original compositions as well as a fresh take on blues standards. Dan Bresnan is an international recording artist, guitarist, vocalist and songwriter, as well as a revered luthier. His well-acclaimed  Bresnan Blues Band's 2014 debut CD – "Party in My Back Seat" – has been in regular rotation on radio stations across Europe, to rave reviews.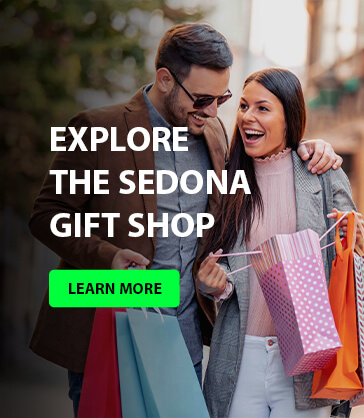 The Blues Fest Band Schedule:
7:00 – 7:35     Dirty Verde Blues Band
7:45 – 8:20     Bresnan Unplugged
8:30 – 9:30     Chuck Hall Band
Get your tickets early for this very popular event, and please support our sponsors: Karen Reinhold/State Farm Insurance and Red Rock Western Jeep Tours, Arizona's original "cowboy" tour company, offering rugged and scenic jeep tours. Experience Old West hospitality in a 4×4 open jeep with entertaining and informative "cowboy" tour guides.
Tickets for the Blues Fest are $18 advance, $20 at the door, and $25 priority seating in the first 3 rows. Tickets are available online at www.showtix4u.com or in Cottonwood at Desert Dancer, and Mt Hope Foods.  In Sedona, you can find tickets at Local Juicery. For ticket prices and more information about these and other upcoming events, visit www.oldtowncenter.org, or call Elena Bullard at 928-634-0940.