By Tommy Acosta
Sedona, AZ (March 26, 2020) Thursday, March 19 will always be for me the day music died in Sedona, for that is the day every Sedona restaurant was shut down by the State and the Sedona city government
As a musician who once depended playing live to make ends meet, my heart breaks for the working musicians of Sedona, now without gigs thanks to the shut down of the venues they once performed in.
I was fortunate to have had employment later in life that allowed me to play, without music as my main income. For the working musicians of Sedona the shut down is devastating. These musicians made our lives that much better, sharing their talents with us as we wined and dined in the many restaurants featuring live music in Sedona.
Now, the chairs in restaurants and bars are empty. There is nowhere to go to enjoy live music. The musicians have lost their incomes. Sedona has lost its nightlife.
Seeing this happen is like watching a television screen turn grey when it once was brilliant and colorful.
What can we do to help? To bring music back to Sedona?
We can't congregate in numbers more than ten. All the venues are closed so there is nowhere left to play inside.
There are no tourists so there is no sense busking along the streets of Uptown Sedona.
There is the Internet. Perhaps musicians can put on regular shows through a special Website created to host their performances?
We, as their audience, can use our cards to opt in for those performances. The money goes to paying the musicians.
It's an idea but who out there can make something like this happen?
It's a dark shadow settling over Sedona. The pain of the working musicians mirrors the pain of the hospitality workers now on the brink of desperation.
There is the pain of parents at home with their children who are staring starvation in the face because they can't work.
Some Sedona residents, those who are comfortable, retired, living in homes with fully stocked provisions, might actually be happy with the lack of traffic, etc.
Their only worry, really, is staying healthy through the quarantines. They are safe as long as they limit social contact, etc. When it passes, they have their wealth and security to fall back on.
But for the working musicians, laid-off hospitality workers and small-business owners it's a nightmare.
With no tourists in town Sedona could become a graveyard of hopes and dreams if there is no quick and lasting recovery… a very distinct possibility.
Most importantly, our government, local, statewide and national, must make sure people have food to eat.
There cannot be a break down in deliveries and those who can't afford food because they have no work or cannot work because there is no one able to take care of the kids, need support, financial as well as physical.
Bailing out the big guys may for a day slow down the stock market plunge but people who would fight each other for food if things got bad enough, need that money more.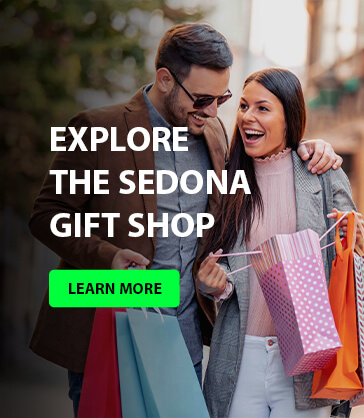 With law enforcement most likely affected by the virus as well, police will be forced to only respond to emergencies if too many cops get sick.
Law and order may be a thing of the past. I hope our city council in their planning for the worst, has taken that possibility into consideration.
Citizens may have to band together and deal directly with the criminal element should it seek to gain rule over our community.
Nothing could have prepared us for this. Who could have imagined the chaos and fear this virus has caused, threatening to get exponentially worse as the dark days tick by.
Even the idea of holding a public meeting at City Hall cannot fly because of crowd restrictions.
Our voices are not heard by our elected officials. Nor can we hear directly what they have to say. "We the people" are closed out.
We are as separated as we ever could be by the restrictions. We are cut-off from our own government.
So how do we stay in touch? How can the people work together with our local government to save our city and lives?
Obviously the Internet and our local media! Here lies the platform through which we the people can unite and work together to motivate our elected officials to act upon what's in our best interest, with our input.
Share your concerns in Sedona.biz, Facebook and the other social media outlets out there — even The Red Rock News. Read. Participate. Educate.
The healing of Sedona could only be accomplished by a city-wide effort of citizens and government banding together for our future.
Let's find a way to get our music back. Let's get creative.