Sedona AZ (May 31, 2017) – The 4th Annual Canned Sedona Event, a benefit for the Sedona Food Bank and 4 other local charities, is fast approaching! The organizing committee is pleased to invite you to The Canned Sedona Cocktail Party on Sunday June 11th from 4-6 pm at 3 Kings Kasbar, 102 E Pima Street, Cottonwood, AZ. Tickets are $40 with proceeds benefitting local charities.
The first in a series of 3 events and the very first of it's kind, this party will feature a Canned Sedona style cooking competition between this year's Chef/Judges; Private Chef, Ron Moler, Chef Jet Foley of RIOT and Chef Jennifer Jackson of Yavapai College. Each chef will prepare 2 hors d'oervres using the mystery basket ingredients. For their $40 donation, each guest will receive 6 hors d'oeuvres prepared by the chefs, 2 drinks and will vote for their favorite chef. There will be special surprise gifts and a live auction at the event you will not want to miss. A limited number of tickets are available at www.cannedsedona.com.
Canned Sedona, to be held October 1, 2017 at Tlaquepaque, is a cooking competition based on "Chopped", a television series featured on the Food Network. Charities will be represented by local Amateur Chefs who will compete in a cook-off equipped with a barbeque grill and a basket of mystery ingredients. Entertainment, wine tasting, and food will be offered for the attendee's enjoyment.
Admission is a canned food item for the Sedona Food Bank plus a small donation. The attendee gets to choose which charity their admission donation goes to. The winning chef will receive bragging rights and a gift basket full of goodies!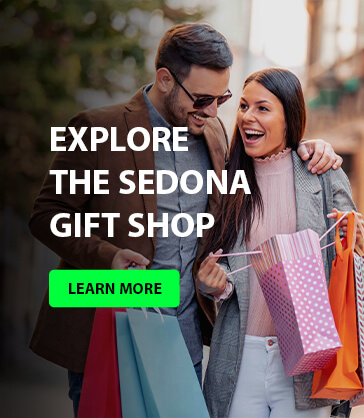 Applications are also being accepted from local Amateur Chefs for the competition. If you've dreamed of hearing those words' "Chefs, open your baskets", now is the time to step forward and show the community what you've got. There will be an elimination round prior to the event to narrow the field to the Chef finalists. Each Chef will be assigned a charity that they will represent.
To purchase tickets, apply to compete, become a sponsor or learn more about the event, please visit www.cannedsedona.com or request an application at cannedsedona@gmail.com.
Canned Sedona: building community support one dollar at a time through a passion for cooking and friendly competition. Canned Sedona is a registered 501(c)(3) corporation, all donations are tax-deductible.