World-class Music, Flamenco, Folk Dancers and Kid Zone Fun!
Sedona AZ (September 3, 2015) – Gather your family and friends and come celebrate Mexican Independence Day in colorful style at Tlaquepaque Arts & Crafts Village. This year's Sedona signature event, Fiesta del Tlaquepaque, takes place Saturday, September 12 from 10:00 am to 5:00 pm. For over four decades the Sedona community and fortunate visitors have enjoyed the rousing music, dances and cultural expressions from Old Mexico. Tlaquepaque, authentically fashioned after a charming Mexican village of the same name, is a world-renowned shopping destination and also has the distinction of hosting some of the most popular cultural fiestas and festivals in the region.
If you have never experienced the magnificent traditions from South of the Border don't miss Fiesta! Admission is free and parking is available at the Uptown municipal parking lot with continuous shuttle service to and from Fiesta from 10:00 am to 5:00 pm. As in years past the day is packed with musical entertainment, heart-pounding flamenco dancing, wave after wave of Mexican folk dancers in brilliantly colorful costumes, serenades by roving Mariachi, and savory Mexican fare.
The kids will be smitten by the most imaginative face painting you've ever seen (all day) and be sure they don't miss the always-popular balloon twisting (3:00 pm to 5:00 pm). Look for both booths in the Calle, Tlaquepaque's main street. Back for another year are caricature paintings by the talented Jeremy Drysdale, who will create a fun sketch of your child for free in Patio de las Campanas. Of course Tlaquepaque's world-class boutiques and art galleries, offer an adventure in discovery and an education in the arts and beauty of handcrafted items, many available only at Tlaquepaque. Plan to stay all day and dine in any of four excellent restaurants, each with its own scrumptious cuisine to please the entire family!
Entertainment Line-up
Mosaico Flamenco, with popular singer/guitarist Gaetano and his band, will perform fiery flamenco pieces from Spain and South America. Mosaico's seasoned, high-energy flamenco dancers perform with unbridled zeal and passion to thunderous applause. 10:30 to 2:00 pm in Patio del Norte.
Ballet Folklorico, these multi-aged dancers bring to life traditional dances from Old Mexico in swirls of brightly colored costumes to the sheer delight of spectators year after year. The dances, passed on from generation to generation, are not to be missed. Be sure to catch one of the shows! 11:00 am, 1:00 pm and 3:00 pm, Plaza de la Fuente.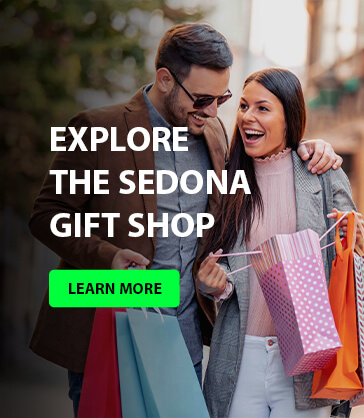 Check out Tlaquepaque favorite Ritmo Latino. Enjoy their festive up-beat Afro-Caribbean rhythms, their relaxing, soothing Flamenco and Samba sounds, and the easy-to-dance-to rhythms of Latin percussion with the exceptional vocals of Andres Martinez.  1:30 to 4:30 pm, Patio de las Campanas.
Jaleo Band rocks! Directed by Colombian duo Alvaro and Camilo Moreno, with an ensemble of seven additional musicians, Jaleo offers big-sound performances and a true melding of Latin and South American musical traditions, expressed in the rhythmic melodies of salsa, cha-cha, Latin jazz, merengue and cumbia. 3:00 to 6:00 pm, Patio del Norte.
Mariachi La Familia Rojas, all heart and lots of soul, will be roaming the streets and patios of Tlaquepaque playing Old Mexico favorites.
Home to 47 shops and galleries and four restaurants, Tlaquepaque, the Art and Soul of Sedona, now in its 41st year, is located at 336 State Route 179 in Sedona, Arizona. It is open daily at 10:00 am. For more information call (928) 282-4838, visit: www.tlaq.com.