Pure Living Expo & Conference Brings Summer Fun & Healthy Lifestyles Education To Sedona's Red Rocks
Sedona AZ (May 24, 2015) – Exploring the connection between food, health and ecology, Pure Living Expo & Conference (formerly Raw Living Expo) will be held at the Hilton Sedona Resort and Spa, July 23-27 and tickets are now on sale at www.purelivingexpo.com. Pure Living Expo & Conference attracts a global group of health enthusiasts, hungry for change, for three days of panels, demos, meals and parties.
The Pure Living Expo & Conference will feature the power of healthy gluten free, non-GMO foods and organic plant based nutrition, potent yoga and wellness classes, personal growth workshops and new this year, a Pure Earth School, a new facet of the curriculum where participants can get their hands in the dirt and learn things like gardening, composting, soil building, and bee keeping, wild food walks, labyrinth walks and other outdoor workshops.
"With over 45 presenters, the Pure Living Expo & Conference features professional chef demos, keynote speakers, workshops, the Best of Raw Awards gala, receptions, outdoor gardening skills, after parties, and more," said Pure Living Expo & Conference founder Chireya Fox.
The Exhibit Hall showcases over 50 top pure and other companies sampling and vending. True to its name, Pure Living Expo & Conference only includes the purest and most vibrant life promoting products. Exhibitor Booths and Sponsor packages are still available but space is limited.
Also new this Chef Gabriel Yonaa and Highway Catering from Denver with juices and bulletproof coffee by Local Juicery join the Pure Living Expo to create the Pure Living Cafe Experience happening Friday, Saturday and Sunday during the Expo. Creative culinary and delicious super dense nutritional recipes will include pure organic, non-gmo and gluten free entrees, side dishes, treats, cold pressed juices, desserts and beverages, including signature superfood low-acid coffee drinks, mocktails and superfood elixirs, and custom smoothies. An exclusive Sedona pre-party will feature tastings, prizes and more on June 27-details and ticket information for the pre-party is available at www.purelivingevents.com.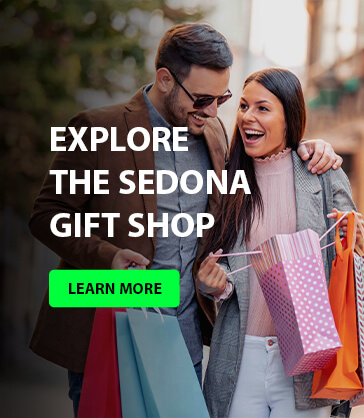 On Pure Living Expo's opening the Best of Raw "Pure Living" Awards, a "green carpet" pure celebrity Gala Event and Formal Dinner will kick off this unique conference and expo.
"The event is the annual highlight for the plant based pure, raw and living foods movement and eco-friendly, conscious lifestyle heroes. With a mission to help people easily and deliciously add more pure, organic plant food to their diet to increase health, decrease their eco footprint, and raise their spirits," said Fox.
Presenters include s legendary living foods hero and author of "Survival in the 21st Century" Dr. Viktoras Kulvinksas (virtual live appearance), CEO of The Raw Food World Matt Monarch, author of "There Is A Cure for Diabetes," Gabriel Cousens, M.D. of Tree of Life Rejuvenation Center in Patagonia, Arizona, John Roulac, founder of the popular Nutiva brand, and Thomas Lodi, M.D., founder of An Oasis of Health alternative cancer treatment center in Mesa, Arizona. Other noted presenters include renowned EFT – Tapping Expert Sonya Sophia, Stress Reduction Expert Cindy Kubica, Founder of Purium Health Products David Sandoval, lifestyle and living foods teachers Dan "Life Regenerator" McDonald, Dave "Raw Food Trucker" Conrardy, Cherie Soria and Dan Ladermann of Living Light Culinary Institute, Rev. Arlene Hylton of internationally acclaimed Agape International Spiritual Center, Sedona's own Jeff Masters of Thunder Mountain Wellness, internationally acclaimed raw foods teachers Ruza and Jesse Bogdonavich, Pure Living Expo founder Chireya Fox, and more.
Sponsoring exhibitors include Divine Organics, a Marin County based leader in sourcing sustainable farm-grown superfoods, Living Intentions, who brag that their delicious Sprouted Almonds & Nut Snacks are naked, natural, and shining bright, Earth Circle Organics, purveyors of fine raw ingredients, and Sunwarrior, providing the best vegan and vegetarian friendly protein powder supplements.
VIP Platinum Tickets help participants enjoy a luxurious and exclusive experience including the Pure Living Awesomeness Lounge, reserved front row seats, and a VIP Reception Thursday, July 23. Gold Tickets give full access to all Expo and Conference programming. "Expo Hall Only" passes will be launched later in the season and include access to one workshop or talk, morning yoga and the Pure Living Cafe. Local Sedonans can request a special local discount code via the website.
For more information on registration and room rates please visithttp://purelivingexpo.com/. Or contact Founder Laura Chireya Fox at bestofrawfoods@gmail.com or 310-460-9987.