Local and National Favorites Headline Annual Old Town Blues Fest
Cottonwood AZ (March 30, 2012) – Joe Neri of Joe Neri Music Productions, The Well Red Coyote bookstore, and William Eaton of the Old Town Center for the Arts, are pleased to announce the second annual Old Town Blues Fest, to be held Saturday, April 7th, from 2:00 to 10:00 PM at the Old Town Center for the Arts in Cottonwood.
"This blues festival is the natural extension of the blues events I've been organizing and performing here in the Verde Valley over the years, and we are delighted to return to the Old Town Center for the Arts, for our second edition of it," says Neri.  "And, this year's festival is bigger and better than our inaugural event last year.  I think folks are going to be very impressed with the quality of our line-up."
Neri is the front man for the Verde Valley blues band, Blues Dawg.  He also produces the annual Bob Dylan Birthday Party & Concert and the annual Holiday Blues Revue, and he hosts a popular monthly blues jam in Clarkdale.
wp_flash_img_show will display here (config: default)
The festival will accommodate the serious blues fans who will want to attend the whole festival, as well as those who just want to see the headliners during the evening.  Here is the Schedule of Performers for the Old Town Blues Fest:
 1:00 pm – Alex Ogburn (pre-show outside)
Originally from Birmingham, Alex lives in Sedona and is an integral part of the roots/blues scene, winner of the 2008 Northern Arizona Singer/Songwriter competition.
2:00 pm – Shri Blues Band
Critically acclaimed, high-energy blues band from Prescott, the Shri Blues Band has been performing nationally and internationally since 1993, with Kate Parker on vocals, Nachama Greenwald on harmonica, Doug Fulker on guitar, Steve Ball on organ, Tina Zucarrello on bass and Zac Parker on drums.
3:15 pm – Lance Garrett
A seasoned veteran of the blues, Lance honed his skills in Nashville, New York, Vancouver and Florida and is a self-described songster with blues roots.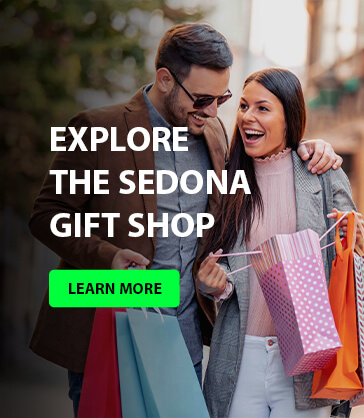 4:15 pm – Don Whitcher & Gregg Gould
These two multi-instrumentalists have been playing extensively throughout the Verde Valley, with slide master Don on lap steel and Gregg on guitar for this special Blues Fest performance.
6:30 pm – Hans Olson
Master of the solo acoustic guitar and rack harmonica, Hans is one of the hardest working musicians in Phoenix, whose entertaining and original performances are known throughout the country and the world.  Hans has opened for countless top name acts, toured Europe, composed sound-tracks, owned his own club, the 'Sun Club', and recorded multiple albums during a stellar career.  "Hans is one of the great blues artists of our time. I've seen Hans perform dozens of times, and each time he is fresh, inspiring and rockin'.  He is truly an Arizona music icon."  William Eaton
7:45 pm – Joe Neri & Blues Dawg
Fronted by Verde Valley bluesman Joe Neri on vocals and guitar, this blues ensemble delivers original and cover songs with Keys Marsh on keyboard, Duane Ewing on sax, Hutch Hutchinson on bass and Robert Church on drums.
8:00 pm Fran Banish (with Blues Dawg)
Chicago born, Fran is an L.A.-based guitarist, singer/songwriter, producer, and is a blues guitar master.   Besides playing gigs and recording, he's coached big-name artists like Keb Mo, Bob Dylan and Jackson Browne. He recently recorded a blues CD with members of Buddy Guy's band, featuring classic blues covers and some of his newest originals.  You can also hear his playing on multi-Grammy winning contemporary bluesman Keb Mo's recent Epic/Sony release – "Suitcase."
The 2012 Old Town Blues Fest is sponsored by Bent River Books & Music, Best Western Cottonwood Inn, Dan Bresnan, Kudos/Verde Valley Newspapers, Sedona Performing Arts Alliance, Thyme & Again Cafe, and The Well Red Coyote.
Tickets are $25 for an all-day pass (1:00 to 10:00 pm) and $20 for the evening-only performances (6:30 to 10:00 pm).  Tickets are available online at www.showtix4u.com, as well as locally in Cottonwood at Jerona Java Café, Desert Dancer, and in Sedona at The Well Red Coyote, Crystal Magic, and Golden Word Bookstore.
Old Town Center for the Arts Is located at  633 N. 5th Street (5th Street & Main) in Old Town Cottonwood.   For upcoming events, visit www.oldtowncenter.org.  For further information, contact Elena Bullard at 928-634-0940.