125 Juried Artists; Oaxacan Wood Carver Mario Castellanos Gonzales; William Eaton Trio
Sedona AZ (July 8, 2016) – Held against the backdrop of Sedona's breathtaking red rock vistas, the Sedona Arts Festival will present its 26th annual fine art festival on Saturday, Oct. 8 and Sunday, Oct. 9, 2016.  Attracting artists from New York to California, this renowned festival will showcase a diverse line up of 125 juried artists as well as live music, food and art fun for the kids.  The Sedona Arts Festival is held on the campus of Sedona Red Rock High School, 990 Upper Red Rock Loop Road in West Sedona.
Among the highlights of this year's two-day celebration of the arts will be the works of renowned Oaxacan wood carver, Mario Castellanos Gonzalez.  Born in the village of Arrazola, Oaxaca in 1973, Mario is a first-generation wood carver who, unlike many, did not learn this tradition from his parents. Mario began carving at the age of 18 out of economic necessity, learning alongside his younger brother in their cousin's carving workshop. Now, after 25 years of dedication to his craft, Mario is recognized around the world as one of the preeminent wood carvers in Oaxaca. He has a magic touch, able to create beautiful and whimsical figures full of an incredible sense of movement, often out of one solid piece of Copal wood.  A carving's sense of movement is one of its primary indicators of quality because it is so difficult to properly achieve, and Mario is an undeniable master of this technique!
Previous Best of Show winners displaying their works at Sedona's oldest and largest premier arts event will be Elizabeth Bonzani (Flagstaff, AZ, ceramics), Teresa Guerra (Messilla, NM, fiber art), Ed Kolle (Kanab, UT, metal), Jeff Davison (Huntington Beach, CA, wood), William Fickinger (Sagle, ID, mixed media), Marna Schindler (San Diego, CA, painting), Scott Thompson (Apache Junction, AZ, glass), Lee Hendrickson (Goodyear, AZ, photography) and Mike Greenfield of Goodyear, the 2015 Overall Best of Show honoree for his sculptures.
Returning this year is the Sedona Sacred Artist Tent, which features Sedona-based artists who represent spiritual meaning through paintings, jewelry, glass and photography. An introduction to the sacred art of mini Divination Readings as well as Tarot, Heart Wisdom Guidance and Aroma Therapy will also be offered.
"It's exciting to bring new artists with different perspectives to the festival and show their pieces alongside our remarkably diverse and talented roster of artists from across the country.  It really provides a terrific blend," said Sedona Arts Festival Executive Director Lori Reinhart. "The Sedona Sacred Arts gallery tent adds the metaphysical and magical side of Sedona to the festival."
Continuous live music is an integral part of the festival each year and this year's selection of artists will not disappoint.  Local favorite William Eaton will headline the festival.
Eaton is acknowledged as one of the world's leading designers of stringed instruments. His innovative multi-stringed instruments and harp guitars have appeared in exhibits, magazines, books and posters.  A four-time Grammy Nominee, Eaton's unique and original sound has been captured on 16 recordings for the Canyon Records label.  These recordings include some of his long-time collaborations with R. Carlos Nakai and four recordings as the leader of the William Eaton Ensemble, an eclectic "world chamber fusion" group whose releases have earned Billboard Critics' Choice awards and have charted in the top ten World album category.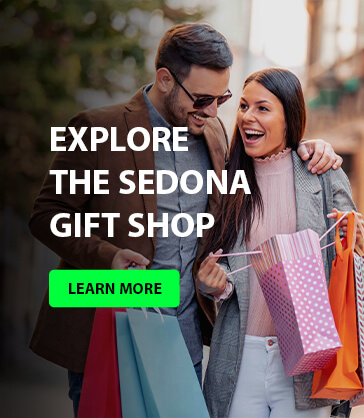 The Sedona Arts Festival also offers a variety of food choices, raffle prizes, and a KidZone for younger guests.  The Gourmet Gallery features locally produced and packaged kitchen and bath items including soaps, lotions, spices and jams.
Festival admission benefits the Sedona Arts Festival Scholarship and Grant Fund, which financially supports arts education in the greater Sedona area.  Since the Festival's inception, nearly $300,000 has been distributed through grants to local organizations providing arts education for area youth, as well as to graduating seniors pursuing higher education in the arts.
Festival hours are 9 a.m. to 5 p.m. on Saturday, Oct. 8 and 10 a.m. to 4 p.m. on Sunday, Oct. 9.
Tickets can be purchased for $10 online in advance at www.sedonaartsfestival.org.  Admission at the gate is $12.  Children 12 and under are free.  Coupons for a $2 discount may be used at the gate and are available at local hotels, the Sedona Chamber of Commerce Visitor Center and various local businesses.
The Sedona Arts Festival is supported by the Arizona Community Foundation of Sedona, the City of Sedona, Sedona Chamber of Commerce and the Kling Family Foundation.
Due to the location on public school property, the Sedona Arts Festival is a smoke-free event and only service animals are allowed. 
For information, visit www.sedonaartsfestival.org or call 928-204-9456.