Sedona AZ (May 15, 2015) – On Saturday May 16 at 6:00 and 8:00 p.m., at the Mary Fisher Theater, about 40 of Sedona's most creative residents will cheerfully (and a bit wearily) perform four brand new one-act plays that they created and staged, starting from scratch, within just one day.
The mission of these talented writers, directors, actors, artists, and songwriters is to produce an exciting, high quality community building, live theater experience and a fund-raising benefit for the OLLI (Osher Lifelong Learning Institute of Yavapai College) Scholarship fund.
The process starts when actors gather on Friday night to audition.
When casts are chosen, the actors and directors go home for some sleep, while the playwrights use the late night hours to write a ten-minute play. Styles may range from knee-slapping comedy to thoughtful and moving drama.
In the morning, each of the four directors picks up a script and meets with the cast of actors for the first read-through of a play none of them has ever seen before.
Joining each performing group will be a songwriter, who will compose an original song that he or she will perform before the play or incorporate within the play.
While these artists spend the day rehearsing, eight painters will collaborate to create a backdrop for each play.
Throughout the day, a team of filmmakers will shoot episodes from every stage of the production. Just before show time, they will edit those clips into a polished film that will show the theater audience how the plays they just saw were put together.
All of these activities will take place at the Sedona campus of Yavapai College, on Cultural Park Road. Participants will be served food throughout the 24-hour period, most donated by local restaurants and grocery stores.
On Saturday evening, the Mary D. Fisher Theater curtain will go up, and the show will go on, ending about an hour later–followed by the film and a Q&A with all the artists involved in this extraordinary one-time only event.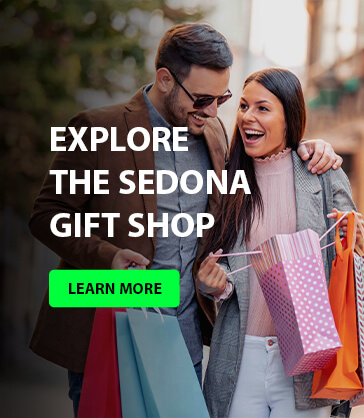 Coordinating this entire venture is a Sedona newcomer, Tammie McKenzie, Director of Theatre at Malone University in Ohio, where she has produced wildly popular 24-Hour Theatre projects annually for over 10 years.
Kate Hawkes, Producing Artistic Director of Red Earth Theatre, will coach the plays' writers and directors.
Kathleen Francis (who teaches acting at Yavapai College and OLLI) and Henry Twombly (of the Anything Goes improv group) will assure that Sedona's most versatile actors are involved.
Bryce Risser will arrange for five songwriters to compose and perform original songs to introduce or accompany each of the plays.
Suzie Schomaker also will be sure the technical elements in the production (lights, sound, etc.) are top notch.
Ron Melmon, Producer/Director/Editor and Ed George, Cinematographer, of Zippo Productions, will be making the film.
Nubia Owens, mixed media and installation artist, who has exhibited nationwide, will work with the painters who will create vivid backdrops for the plays.
Handling backstage arrangements will be Robin Weeks, Director of OLLI, where all of the plays will be written, staged, and rehearsed, along with Mikki Fogg, a compassionate communication coach and improv performer, and Paul Friedman, popular OLLI facilitator and community mediator.
Patrick Schweiss has generously made the Mary D. Fisher Theatre available this year for two performances on Saturday evening May 16, at 6:00 and 8:00, since last year's premiere event was a sellout. Tickets are now on sale at the Theater box office and its web site. Call 928-649-4275 for more incormation.