By Sean Dedalus
Sedona, AZ — America. What do we do when law enforcement and the courts abandon honesty and fairness and instead, use the powers we give them to change the outcome of elections to favor the political party they support?
In the book, 1984, Winston Smith wakes up in a world where a small group of people in government and the media use propaganda to control the attitudes and thinking of the population. The citizenry never is aware of the truth of anything as Big Brother controls all media and the truth is merely what government slogans and commercials tell you.
The Durham Report was just released and the independent prosecutor concluded exactly what the Mueller Report concluded, that is to wit: there was no evidence that the Trump Campaign ever worked with the Russian Government to influence the presidential elections. Indeed, the Clinton Campaign manufactured the "Steele Dossier" and falsely set up false facts that anti-Trump FBI leaders used to obtain warrants and cast Donald Trump in a bad light. Millions of tax dollars and an impeachment later, the Clinton people, politicians like Adam Schiff, FBI leaders and other members of this fraud remain unpunished. They lied to us in an attempt to beat Trump and they believe they were justified because we, the voters, are stupid.
Lying to discredit your opposition and running up the tax payer bill means absolutely nothing to these terrible people. They live like royalty at our expense. Rented cars, tax money for meals and hotels. And they think they deserve more.
Hillary Clinton was the one who posed the greatest threat to fair elections, not Trump. Hillary and her donors. People of very questionable character. Some of them should be in prison to protect our form of government.
The criminal or unethical manipulation of the FBI, the CIA and other government institutions to change the outcome of our elections continues today. They call it the politicalization or weaponization of government services by unethical politicians.
The Biden Campaign manufactured the infamous Statement of 51 Intelligence Leaders that opined, just before the 2020 elections, that evidence of influence peddling, drug use and sex acts recorded in the Hunter Biden Laptop was unreliable Russian misinformation. We now know the Biden Campaign drafted that Letter and had 51 Intelligence Leaders endorse it. Corruption evidence in the laptop, we later learned, was accurate and Biden owned it. Recent polls showed that had the American voter known that Hunter Biden was involved in possible and actual criminal conduct and the real evidence that the "Big Guy" (VP Joe Biden) was getting a money kickback. the outcome of the presidential election would have changed. Like Clinton, the Biden Campaign had no problem lying to the American people. The mainstream media amplified another Joe Biden lie.
Hunter Biden has been subject to investigation for five years. The investigation has been dragged out to protect Hunter Biden. There is very little question that he cheated on his taxes. His sugar-brother friend paid millions for Hunter in back taxes for his unreported "earnings." There is absolutely no doubt that Hunter Biden lied on his application to get a gun permit. There is no disagreement that he received a diamond rock from a Chinese national and no disagreement that his father has been identified as the "Big Guy" who gets a piece of the action on all of Hinter Biden's money deals.
If your son had committed the same acts as Hunter Biden, do you think it would take five years to resolve the case? Five years to investigate the lap top in FBI possession from Day One!  They could indict Biden for any number of serious charges. Talk about White privilege for a crackhead.
Imagine Trump was not a candidate for president. Then how would you assess the movement of 10 million dollars to numerous LLPs or shell corporations that offer no articulable services in exchange for money and where foreign money is sent to Biden family members ranging from siblings. wives, sons, daughters, daughter in laws, and grandchildren. All of this information comes from bank records of legally suspicious money movement. As if, someone was trying to hide the payments.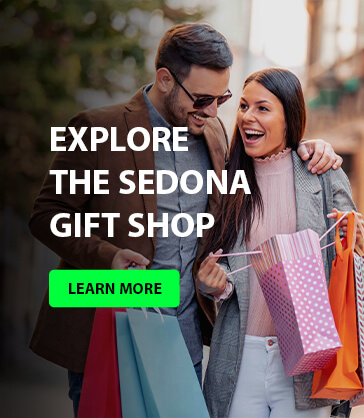 The woke brain trust at the New York Times and other platforms for propaganda retort that none of this evidence directly links Joe Biden to corruption. This infers that the reported multimillion-dollar scam was led by a crack head.
I get it.
Imagine that Trump is not a candidate for president. Look at the millions of illegal aliens President Biden allowed in the country. New York City, Chicago, LA and other big cities cannot afford the overflow of penniless people. All of our taxes will go up to pay for school, free housing and free health care for millions of illegal aliens. This, while American citizens are in great need of help. Already, minority citizens are protesting moving busloads of illegal aliens into school gyms and hotels and other spaces in our local communities. Would you invite millions of unemployed people to your house when you do not even have enough money for your own children?  Rich people don't give a darn about what we think. You remember how fast the beautiful people got rid of the illegal aliens that landed in Martha's Vineyard!
Put aside Donald Trump and consider that Joe Biden left one billion dollars of weapons with the Taliban. There, a mid-evil army of idiots chased the American Military out of Afghanistan with its tail between its legs. Unconscionable it was and made the United States the laughing stock of the world.  Joe Biden.
Put Donald Trump on the side and consider that Joe Biden is supporting a puppet government in Ukraine, the same country where the crack addicted Biden son had a $50,000 a month seat on a Ukrainian Con Edison Board. Almost a million people dead. The United States is pissing millions and millions of dollars to colonize a country that was part of Russia for centuries. Look at your RISK Board or listen to the song "Back in the USSR." NATO wants the farming and technological manufacturing capacity of what was once a modern society. Any body who thinks this is a battle for freedom and democracy is sadly wrong. It is all a money hustle. Joe Biden.
Put Donald Trump aside and look at the cost of food and gas and envision Joe Biden walking in a circle as he gets off the podium, lost and clueless.
Put aside Donald Trump and ask yourself why the main stream media work to down play the incompetence and corruption of Joe Biden? Its not because they hate Donald Trump, it's because the mainstream media are part of the Big Brother system of government. This system is installing ideology, a way of thinking that wants to literally change the face of the United States, that wants to re-write the history of the United States and wants to change our democracy to a one-party system.
Donald Trump isn't the problem. I am not voting for Trump or Biden. The problem is us, It's the lack of independent thinking of the American electorate. It's easy not to think. Just repeat the slogans of either party and don't think.
As for me. I think certain politicians should be in prison for planting false and sensational evidence. The FCC should reduce the number of licenses to Opinion Platforms and make Objective News the priority.
As for me, we should shutdown the borders. Find out who snuck in and get rid of the people that would have been deemed ineligible had they applied like normal people.
It's time for a broad sweep. It's time to clean house.