Cottonwood AZ (September 5, 2018) – On Saturday, September 1, 2018, 18-year-old Francis Schrambling was arrested and booked into the Camp Verde Detention Center on charges including Assault with Aggravated Injury, Robbery and Burglary. He remains in-custody on a total bond of $38,000.
During the course of the investigation, detectives documented Schrambling's roll in this incident. It was determined Schrambling initially entered the home with the knowledge a robbery was intended by suspect Hernandez (his brother) and others. Detectives also learned Schrambling participated with suspect's Hernandez and Courtney in the assault of the male victim who suffered several stab wounds and other injuries.
Aided by Yavapai Apache Police Department, YCSO deputies found Schrambling in Clarkdale on September 1, 2018, and initially arrested him on a littering warrant. YCSO detectives were notified and continued the investigation resulting in Schrambling's new charges as indicated.
###
Cottonwood AZ (August 31, 2018) – Note: this investigation involved YCSO deputies sorting out a complex scene and extensive follow-up by detectives. Additional arrests are likely as more information is gathered.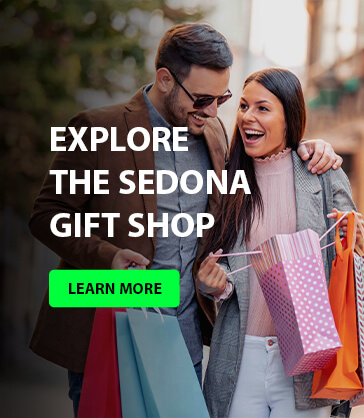 On August 29, 2018, just after noon, an armed robbery, aggravated assault with a deadly weapon, and kidnapping took place in the 2100 block of of Warriors Run, Cottonwood, Arizona. Several male subjects went to the door at this location, and contacted a 39-year-old female and requested a ride to an unknown location. She knew them as friends of another resident at the home. After telling them she would not provide a ride, they left but returned about an hour later 'acting strange' and asking for cigarettes. She gave one of the males, 21-year-old Gregory Hernandez from Cottonwood, a cigarette. Hernandez, who was pacing back and forth acting high on drugs, grabbed a box cutter and told her he was going to take whatever he wanted from the home.
Hernandez then forced her into a bathroom, held her at knife point while 2 or 3 other males ransacked cabinets and drawers looking for valuables. When finished, they told her to count to 1000 and left. She was able to text a friend on her cell phone to explain she was being robbed and that friend sent another acquaintance who lives nearby to check on her. When the male acquaintance came to the door, he met 37-year-old Joshua Courtney who told him to leave. Instead, the man went to the lower basement portion of the residence and made eye contact with the victim through a glass door that she was afraid to open still fearing suspects present in the residence. At that moment, Courtney and Hernandez arrived and assaulted the 40-year-old man who was checking on her by punching, kicking and stabbing him. He was eventually able to escape, run to a nearby church to seek help and was transported to the hospital. Deputies/Detectives confirmed a blood trail from the residence to the church parking lot. The victim suffered several knife wounds to his back – not life threatening. A call to 911 was made by another friend of the female victim who became aware of the incident through a text.
Deputies located Courtney at the house and Hernadez was found later in Clarkdale with assistance from Tribal Police Officers.  Both admitted some participation. Detectives indicate drug involvement with all parties is also a factor in the incident.
Hernandez was booked on charges including Assault, Robbery, Burglary, Kidnapping, and Drug related violations. Courtney was booked on an Assault charge and warrant out of Maricopa County.  HERNANDEZ has a bond of $35,000 and COURTNEY has bond of $25,000. Both have other pending court matters.
Citizens can contact the Yavapai County Sheriff's Office with information or questions at 928-771-3260 or the YCSO website: www.ycsoaz.gov