Sedona AZ (May 7, 2020) – Sedona Fire District (SFD) is hosting the 18th Annual Firewise Clean-up event, May 15th through the 17th.  Due to the COVID-19 pandemic, there are some changes for this year's event.  "This year, firefighters will not be available to help unload the vegetation and move it into the dumpsters," said Sedona Fire Marshal Jon Davis.  "But we hope to be back to normal operations for next year", he explained. The Firewise Clean-up provides an opportunity for Sedona residents to clear unwanted vegetation from around their homes in preparation for the fire season.
Dumpsters will be located at the following locations starting at 8:00 a.m. on the 15th:
SFD Fire Station #1, located at 2860 Southwest Drive in West Sedona
SFD Fire Station #3, Located at 125 Slide Rock Road in the Village of Oak Creek
SFD Fire Station #4, located at 391 Forest Road in Uptown Sedona
Yard debris, including brush, tree and shrub trimmings (limbs, trunks), as well as bagged leaves and pine needles (no cactus trimmings, please) may be dropped off during this event. All noxious weeds, leaves, grasses, and pine needles must be bagged.  Appliances, hazardous materials, garbage, mattresses, and other household waste will not be accepted. SFD is asking the public to please follow the rules and only leave yard debris in the dumpsters and will be monitoring the dumpsters electronically with remote video cameras.
The dumpsters will be in place and available for yard waste only on Friday, Saturday and Sunday, May 15th, 16th, & 17th, from 8:00 am to 5:00 pm, or until filled.  The event is open to all Sedona Fire District residents.  Due to current restrictions, residents will be responsible for loading the yard debris from their vehicles into the dumpster without the assistance of SFD personnel.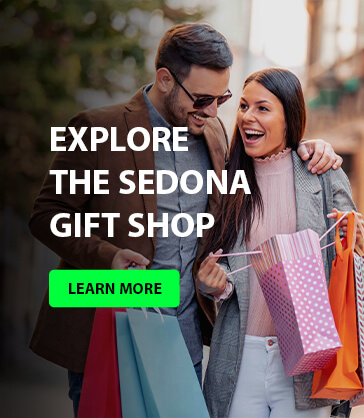 Sedona Fire District reminds everyone that wildfire season is just around the corner.  Now is the time to clear your property of weeds, leaves, and dead brush in preparation for fire season.  "The steps you take to remove hazardous vegetation within the first 30 feet around your home provide the largest impact in protecting against wildfire," said Davis. "This can be a daunting task," Davis explained, "Start small to make the job manageable.  This year focus on the first 10 feet around your house and expand that circle next year."  Homeowners should focus on creating both vertical and horizontal separations in vegetation.  "It is critical to not have a continuous line of vegetation leading to your house," said Davis, "You should create gaps in the vegetation so that fire cannot easily reach the structure."  Clearing the roof and gutters of leaves and pine needles is also essential. 
Visit www.sedonafire.org or www.firewise.org to learn how to make your property safe from wildfire or call the Sedona Fire District at 928-204-8926 for more information or to schedule a free, home wildfire assessment.