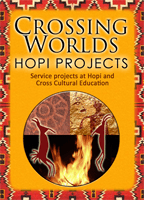 Verde Valley AZ (November 24, 2014) – Donations are welcomed to supply food, hygiene supplies and gifts for Hopi families in six villages on these remote mesas in the 15th annual Crossing Worlds Hopi Projects annual Winter Gifting Project.  The Hopi Projects group of local volunteers provides support year round for: families, preschooler's learning enhancement, Hopi cultural activities and Hopi-based initiatives that are growing sustainability.  Last year the group provided 12 pieces of playground equipment for the Hopi pre-schools.
"All of the Verde Valley is ancestral Hopi homeland to which Hopi men make pilgrimages to bless the land each year. Hopi people carry on a tradition that is dedicated to all peoples.  This gifting is from a place of respect  and acknowledges the challenges of living in remote northeastern Arizona far from the economic resources of urban America,"  says director Sandra Cosentino.  "Hopi people really appreciate this support.  We are also seeking people who want to sponsor a Hopi family on a monthly basis."
Tax deductible donations can be mailed to:  Crossing Worlds Hopi Projects, PO Box 3288, Sedona, AZ, 86340 or made on the project website:  http://www.crossingworlds.org.
The fiscal agent is Cornucopia Community Advocates, a 501c3 Arizona non profit corporation based in Sedona, AZ.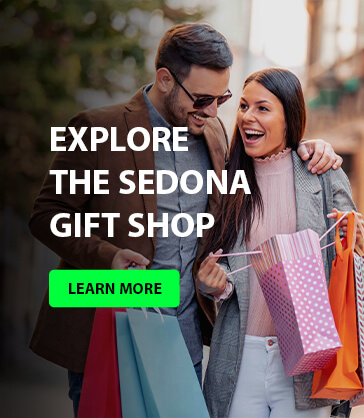 The project particularly needs:  kids sporting items, learning workbooks/games and new clothing all ages; toothpaste/brushes, shampoo, combs/hairbrushes; elder's toiletries, sweatsuits, blankets; and non-perishable food.  Hopi ladies really appreciate sets of bowls with lids for their many giveaways, kitchen utensils, towels, sheets.  New items only are being accepted for holiday season gifting.
Sedona Donation Table will be at Jay's Bird Barn in the Safeway Plaza from noon – 4 pm:  Nov. 29, Dec. 6, Dec. 12 and Dec. 20.  Gift collection barrels are located at:  Cheers in Uptown, The Great Southwest Gallery in Hillside, the Worm Bookstore and Village Rock Shop in VOC.
For more info:  928-282-0846 or info@crossingworlds.org