Yavapai County News – The 15th Annual Prescott Area Artist Studio Tour will run from Friday, September 30 through Sunday, October 2, 2022, 10 a.m. to 4 p.m. each day. Featuring over 100 artists throughout the Prescott/Quad-City area, the Studio Tour will offer attendees an opportunity to visit with the artists, observe their creative process and purchase one-of-a-kind works of art. Numerous mediums will be on display, including painting, ceramics, jewelry, textiles, woodworking and more. Attendees of this free, self-guided event may begin at any of the 51 locations throughout Prescott, Prescott Valley, Chino Valley or Paulden, and may visit as many as they like.
The Tour will launch with a gala reception on Wednesday, September 28 from 5 to 8 p.m. in the Grand Lodge at Touchmark at The Ranch in Prescott. The reception is free and open to the public and will provide attendees with an early chance to meet many artists featured on the Tour and view their work while enjoying music and refreshments.
Each year, attendees of the Prescott Area Artist Studio Tour report that one of the most intriguing aspects is the opportunity to observe artists as they actively demonstrate their craft. This experience allows attendees to learn about the materials, techniques and processes used in creating a work of art, while forging a personal connection with the artists. Seventy-one of the artists participating in the Tour are juried and will open their private studios to the public, while more than 25 additional artists will exhibit their works in four Art Centers: the Mountain Artists Guild, the Suze's Prescott Center for the Arts, the 'Tis Annex Art Education Building and the Yavapai College Visual Arts. As organizations that encourage arts practice and provide facilities for ongoing education, these Centers are integral to the local arts community.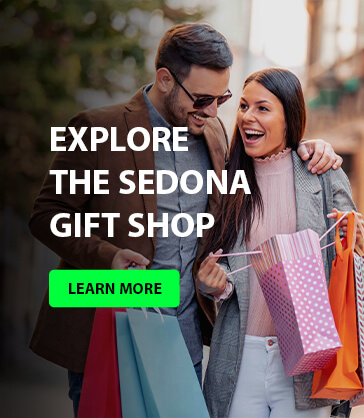 Among many others, the Tour's diverse selection of artists includes:
Dale Andress, sculpture. As a sculptor, Dale fabricates metal into sculptures that range from contemplative to tongue-in-cheek. He believes art should be viewed from all sides, out and in. If you see his sculpture from a different angle from what he intended, that's good…as long as it makes you smile.
Michael Brown, ceramics. Michael creates both functional pieces and decorative raku pottery which draws inspiration from the natural world. Knowing that people really like his mugs for morning coffee and use his large bowls and platters for family gatherings makes him smile.
Filmer Kewanyama, acrylic painting and sculpture. Filmer's work depicts and chronicles the Hopi way of life. His usage of symbols, what he calls katsina colors are crucial to his work. Filmer's goal is to educate non-Hopi while continuing to grow spiritually and professionally as an artist.
Marty Orosz, jewelry. Drawing from her love of the Western lifestyle, Marty individually handcrafts one-of-a-kind and limited-edition heirloom jewelry from silver, copper and recycled leather creating unique wearable art. Nature, animals, and the stones themselves inspire her collection.
Most artists participating in the Prescott Area Artist Studio Tour will be raffling one of their works. Raffle tickets may be purchased and used at any Tour location. Proceeds from ticket sales will be used to fund next year's Tour, as well as art programs for children in the Quad-City area.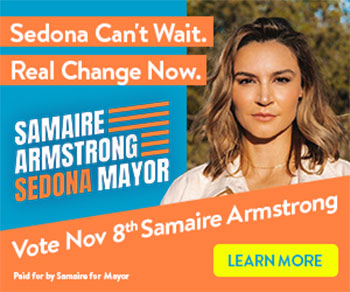 The Prescott Area Artist Studio Tour is a 501(c)(3) non-profit organization that strives to educate the public about how and why artists create their work. Additionally, the Tour fosters an appreciation of the arts and promotes art education. For maps and more detailed information, please visit www.PrescottStudioTour.com.