Verde Valley AZ (April 14, 2013) – It all begins with teachers whose enthusiasm and dedication encourage their students to be all they can be. Their efforts, combined with those of the Northern Arizona Watercolor Society (NAWS), have produced the largest student art show in the region for many years. This year's show will open Saturday, April 27th, from 10 AM to 4 PM, and end on Sunday, April 28th from 10 AM to 3 PM. It will be held in the cafeteria of Sedona Red Rock High School, 995 Upper Red Rock Loop Road from 10 AM through 5 PM both days.
Art of all media is submitted by the 14 participating schools from Flagstaff to Camp Verde with Sedona and Cottonwood in between.
The show was actually begun 23 years ago by the ASU Alumnae/Verde Valley Chapter. NAWS assumed sponsorship in 2006, donating in excess of $2,000 in prize money, several thousand dollars in expenses, and hours of volunteer time with storage of the many, large display racks, take-in, hanging, organizing, take-down, planning and supervision. Additionally, the participating regional art teachers and their schools give of themselves each year, enthusiastically spotlighting the creativity of their students.
Categories in the competition include watercolor, oils, acrylic and tempera painting, drawing, pastels, traditional and digital photography, enhanced digital graphics, printmaking, mixed media, batik, jewelry, utilitarian ceramics and sculpture.
Sue Davis, chairperson of the show, will conduct the awards ceremony at 3 PM on Sunday. Winners in grades 7-8, 9-10, and 11-12 will be recognized in twelve art categories. Cash awards provided by NAWS include a $750 scholarship, which will be presented a senior going on to college
BMO Harris Bank, located at 1010 SR89A, will host a display of the top winning art for 2 weeks following the show.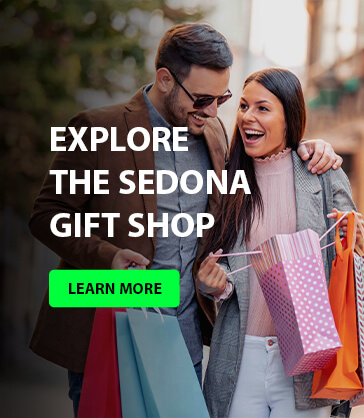 A recent visit to art teacher Geoffrey Worssam's afternoon class at Sedona Red Rock High School, by members of NAWS, prompted an exchange of ideas about student projects.
Superintendent of schools, David Lykins, stopped by and visited with the students who showed him their work and enjoyed his words of encouragement as he moved around the room.
Kayla Walker and Catherine Chapman, both sophomores, were completing a joint project in colored pencil. Benda Arenas, a senior working on a black and white ink drawing, sat next to Aaron Attikari, also in the 12th grade, who showed off a booklet of his pencil drawings. Nazokat Samandarova, 9th grade, Itxel Ramirez, 10th grade, and Lauren Hoyer, 10th grade, were all working with pencil. Kiah Gallaher, a 10th grader, applied bright watercolors to her drawing.
With the help of teacher Geoffrey Worssam, sophomore Sedona Lynch stood on a counter hanging art work on the large cork board at the back of the room. She excitedly shared information about the work she did in acrylics, charcoal and watercolor, and explained that she would probably enter the show in several categories. Marika Israelson, also a sophomore, worked on a large watercolor and said she, too, planned to compete in the show.
Visitors are encouraged to preview the future of art in our community by attending the Northern Arizona Student Art Show on April 27th and 28th at Sedona Red Rock High School. Information can be found at www.naws-az.org with a click on "student art show".