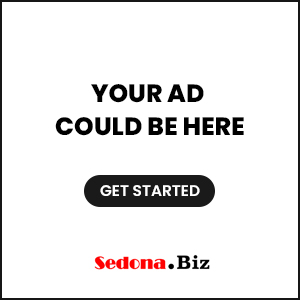 Cottonwood AZ (September 19, 2013) – International singing sensation Solvei brings her world fusion sound to Old Town with a concert at Old Town Center for the Arts in Cottonwood on Saturday, September 28th at 7:30 PM. Concert attendees will also experience the newly installed art exhibit that features the richly colorful, textural and dynamic paintings of renowned artist Sharron Vincent Porter.
Solvei is a truly gifted performer. Entertainment Today proclaimed, "A star is born." In a review, the Los Angeles Times gushed, "An amazing live performance!" Come witness this international star in Old Town, for the first concert of the season at Old Town Center for the Arts.
Backed by her band ZumaSOL, Solvei's repertoire includes breezy bossa nova, tasty tango, Latin jazz and earthy tribal grooves, mixing her original compositions with popular covers given the ZumaSOL spin.
Hailing from Oslo, Norway and currently based in Los Angeles, Solvei has performed around the world from Chicago to Paris, and is now embarking on a tour of the American Southwest where her long-time affinity for Native American culture will find a special resonance.
In 2006 Solvei began a collaboration with imprisoned Native American activist Leonard Peltier and his family, writing and recording the Amnesty International-endorsed song Leonard Peltier in an effort to publicize his predicament.
Solvei has released eight albums of her original material on her own label, Royal Dancer Music, a reference to her previous career as a professional dancer. Her work has garnered a Los Angeles Music Award nomination and a World Music Award, and has been featured on Norwegian television and on radio worldwide.
Singing in at least four languages—English, Spanish, French and Norwegian—Solvei's dynamic stage presence is solidly supported by an all-star band that features six-time GRAMMY nominee Will Clipman on drums and percussion, two-time GRAMMY nominee AmoChip Dabney on bass, keyboards, sax and harmony vocals, and session ace Fernando Romero on guitar.
Will Clipman has recorded over fifty albums, including twenty-five for Canyon Records, where he is regarded as the house percussionist. In addition to his work with Solvei, he performs and records with R. Carlos Nakai, William Eaton, Gabriel Ayala, Amber Norgaard, Gentle Thunder, Gary Stroutsos, Mary Redhouse, and Jack Gladstone. AmoChip has appeared on over fifty albums and is a 2005 Grammy Award finalist for Best New Age Album and Native American Award winner for Best World Music Album for "People of Peace" with the R. Carlos Nakai Quartet. Fernando Romero is an accomplished guitarist performing a myriad of styles, with over 20 years experience on the stage and in the studio.
Fresh off television appearances in Tucson and a concert at the historic Tucson Fox Theatre, Solvei & ZumaSOL promise a high-energy evening of soul-satisfying music, complemented by the impeccable sound reinforcement and artistic lighting design of Old Town Center for the Arts.
Attendees will also experience OTCA's new look. The theater walls are now graced with the engaging and arresting art of Sharron Vincent Porter. Sharron will be at the concert to sign art 'Cards' of her work and meet with the audience. Though her subject matter is diverse, Porter's style is recognizably idiosyncratic and sensual. Her first love is the human form – it's ability to emote and to express ideas about the human condition and the spirit within. Her acrylic textured landscapes, which she likes to call "LANDSTRACTS", are inspired by her move to the Southwest. They also exude an undeniably anthropomorphic feeling. Come enjoy and be inspired by the art and music at OTCA.
Tickets for Solvei & ZumaSol (includes the art exhibit) are $15 in advance, $18 at the door; and $20 for priority seating in the first 3 rows. Tickets are available online at www.showtix4u.com, in Cottonwood at Orion Flour Garden Café, Desert Dancer and Mount Hope Natural Foods; and in Sedona at Crystal Magic. Old Town Center for the Arts is located at 5th Street & Main in Old Town Cottonwood. For more information please visit oldtowncenter.org or call Elena Bullard at 928.634.0940.