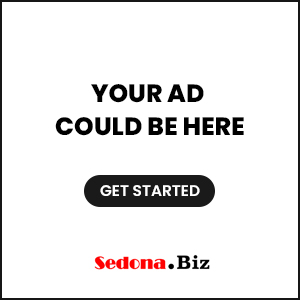 By John Tamiazzo, PhD
(July 13, 2018)
"Everything you do is important. Every time you forgive, the universe changes; every time you reach out and touch a heart or a life, the world changes; with every kindness and service, seen or unseen, purposes are accomplished and nothing will be the same again." — Author William Paul Young
You can make a difference no matter where you live, how old you are, where you work or go to school. Making a difference simply means that you look at a problem or a need and come up with a solution. Perhaps you see something that you know in your heart needs improvement and you take the time to use your creative imagination to improve upon what you see. Some people who have made a difference positively impacted the lives of millions.  Some who made a difference impacted the life of just one. It doesn't matter how many people are affected by your generosity of spirit. What is important is that you realize that you have the power within you to invent something that will positively affect the lives of countless people, provide a service that helps others move through life with more dignity and grace, or conceive of a plan that provides shelter to the needy and homeless.
American futurist, systems theorist and author, Buckminster Fuller wrote, "Never forget that you are one of a kind. Never forget that if there weren't any need for you in all your uniqueness to be on this earth, you wouldn't be here in the first place. And never forget, no matter how overwhelming life's challenges and problems seem to be, that one person can make a difference in the world. Be that one person!"
When you look at the people throughout history who have made a difference, you might first look at those who have received Nobel prizes for chemistry, physics, literature, peace and medicine. These are the biggies, or so it seems. Have you thought lately about the life changing inventions we use every day but that we take for granted like plumbing or electricity or the automobile? These three inventions dramatically changed how people live and began as ideas and images in someone's mind. Critics thought the Wright Brothers were crazy in thinking that their flying machine would actually get off the ground; this little metal tube that most of us have traveled in dozens of times, soaring through space like giant birds.
Walt Disney transformed the film industry with animation and a cartoon charter named Micky Mouse; Mother Teresa fed the hungry on seven continents with over 7,000 sisters and brothers; Bill Gates revolutionized the computer industry. Henry Ford revolutionized the auto industry. But equally important are the gifted teachers who inspire their students to make their lives count, the retired person who motivates the teenager she mentors, the volunteer who brings a smile to the face of a homebound senior, or the club that creates beauty by planting flowers and trees all around town.
You can make a difference. Begin thinking about the simple things you can do to become a more important player in the community. And while you are trying to figure out what you are going to do, greet each person with a warm and inviting smile. This little gesture will certainly mark the beginning of making a difference.
John Tamiazzo, PhD is the former Executive Director of the Sedona Community Center. He is the author of Love & Be Loved: 8 Steps to Creating Intimacy and Finding the Love You Want; Returning to the Land of Oz: Finding Hope, Love, and Courage on Your Yellow Brick Road. His dynamic Counseling work and Workshops integrate solution focused therapy, transpersonal psychology, neuroscience, imagery processes, and dream interpretation. Visit his website www.johntamiazzo.com to learn more about his counseling work, consulting, public speaking, endorsements, and his upcoming Love & Intimacy Workshop.