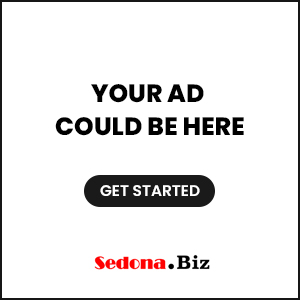 Yavapai County Residents Urged to Sign Up for Alerts  
Verde Valley AZ (June 7, 2012) – The Yavapai County Sheriff's Office now utilizes DeltAlert® as its Emergency Notification System (ENS). The system can notify hundreds of residential and business contacts within minutes when the need arises for emergency alerts or time-sensitive public safety issues. This new system completely replaces the system used previously by YCSO as it is much more user friendly and employs the latest technology. Signing up with YCSO for the ENS will permit notifications via cell phone and/or email. This provides a significant advantage over the landline notification allowing the user to receive vital information even when not home.
All Yavapai County published residential and business landline phone numbers are included in the database by default. By signing up or opting-in, you may enter alternate phone numbers and/or modes of contact. You may also specify your primary contact mode. The sign up process requires a valid email address to access the system. A confirmation email and/or text message will be sent upon completion of registration. Once registered, you may opt-out at any time.
When delivery of the alert to your primary contact mode fails, the system will automatically fall back to other methods. With respect to phone notifications, if the system detects an answering machine, it will deliver the message to voicemail. If the phone is not answered and no answering machine is detected, the system will redial the number at a later time or fall back to another contact mode. When the call appears on your caller-id, it will display the Yavapai County Sheriff's Office business number: (928) 771-3260
The only way to correctly access the Emergency Notification System is by logging on from the YCSO website at www.ycsoaz.gov. Look for the "ENS Alert" tab, pictured above, and click on the tab for a link to the ENS log-in page. Please do not attempt to register from any other website.
Since the system always contacts the account holder by your selected preferred method, secondary numbers belonging to members of the same household or business may not receive the alert message. To avoid this issue, persons living or working at the same address may sign up for their own account by using a different email address.
All information provided is strictly confidential and will not be used for any other purpose.
YCSO encourages all Yavapai County residents to utilize this system so you can stay informed regarding an emergency situation in your neighborhood. Recent fire related incidents caused great concern regarding evacuation and danger to structures. With the new ENS, users will be "in the know" should similar incidents occur.
Take the time to sign up today – go to www.ycsoaz.gov and look for the ENS banner at the top of the web page. There is also a frequently asked question section which provides answers to the most common inquires about ENS.
Citizens can contact the Yavapai County Sheriff's Office with information or questions at 928-771-3260 or the YCSO website: www.ycsoaz.gov