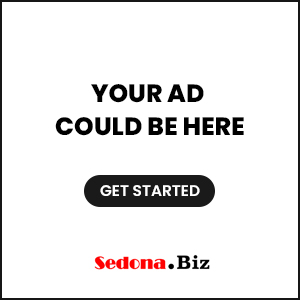 Prescott AZ (October 23, 2020) – Building on its early momentum, Yavapai Live!, Yavapai College Performing Arts Center's weekly musical series, has announced seven new concerts for November and December of 2020. Music from The Phantom of the Opera, Brahms chamber music, and dueling piano virtuosos headline a Fall schedule that culminates in Christmas concerts December 13 and 20.
"We will be streaming quality music from our stage right to your home every week through the end of 2020!" YCPAC Programming and Development Director Dr. Craig Ralston said. "Every Sunday we will feature new artists at 3:30 p.m. with an encore performance the following Thursday at 7 p.m."   
Yavapai College Performing Arts Center created Yavapai Live! to provide virus-safe entertainment for the community. Audiences can stream and enjoy these local concerts via Vimeo for free. A voluntary, tax-deductible donation is optional.
Yavapai Live! opens November by bringing some of musical theatre's finest moments to the mic, as YC Performing Arts veterans Kaela McMahon & Andre Sylvester sing highlights from The Secret Garden  and Andrew Lloyd Webber's Phantom of the Opera, November first.
Award-winning international concert pianist Kristie Janczyk follows on November 8 with an exciting solo performance. Then – after a November 15 concert featuring the best of YC's faculty and staff – Janczyk returns for a rollicking Dueling Pianos concert with Dr. Craig Ralston on November 22. Yavapai Live! then offers a little chamber music – the Brahms Trio in E-flat Major for piano, violin and horn – to finish off Thanksgiving Weekend, November 29.
The concerts conclude 2020 in high holiday style. YCPAC's December 13 Christmas Concert will highlight the most talented vocal and instrumental artists from the College's faculty and staff, before Dueling Pianos returns, December 20, for a high-energy farewell.
Yavapai Live! is part of Yavapai College Performing Arts Center's commitment to provide accessible arts entertainment to the community during the COVID-19 pandemic restrictions. YCPAC will celebrate local artists by offering a performance platform, and dedicate a portion of viewer donations to support future artists.
Yavapai Live! will stream on Vimeo each Sunday. The link, available at the YCPAC website, will go live thirty minutes before each concert begins. For more information, including individual show details, please contact the Yavapai College Performing Arts Center Ticket Office at (928) 776.2000 or visit the YCPAC website at: www.ycpac.com.