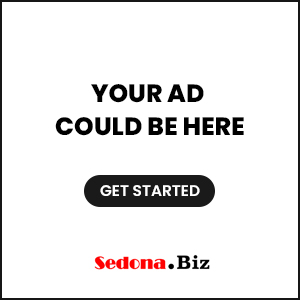 Sedona AZ (May 12, 2021) – With all the pomp and circumstance they deserve, dozens of students of all ages and across every technical and academic discipline celebrated a personal milestone May 8 – earning a life-changing degree or certificate from Yavapai College.
The Verde Valley students and their biggest fans gathered for three separate, socially-distanced commencement ceremonies at the Sedona Performing Arts Center. Each ceremony featured live bagpipe processionals, virtual performances by the YC Chamber Singers and inspirational speeches from students, faculty and YC leadership.
In her commencement remarks, YC President Dr. Lisa Rhine singled out some remarkable individual Verde Valley student achievements, including those of associate's-degree earning Richard Morales, a legally blind student, and 69-year-old lifelong learner Angelina Rivas-Luna. She heralded 15-year-old Chris Delaney who earned a carpentry certificate two years ahead of his graduation from Camp Verde High School. She expressed pride in the fact that YC's spring 2021 graduating class includes 119 graduates under age 18 and another 64 men and woman older than 50.
Dr. Rhine recognized and thanked veterans, first responders and first-generation college students and their family members among the graduates and in the audience for their hard work, sacrifices and inspiration to future generations. Affirming that "dreams are realized at community colleges," she thanked graduates for pursuing their dreams at YC. "To all the dreamers here today, the college salutes you and wants you to know that Yavapai College has been blessed by your presence and your engagement with us and we are humble and proud to be part of your story."
Student speaker Erica Macomber, 41, likened YC 2021 graduates to heroes for advancing their educations during a global pandemic, for quashing self-doubt and overcoming many other uniquely personal obstacles. Erica, who is continuing her education at Northern Arizona University and aspires to help struggling young mothers as a legal professional or social worker, told the audience how she almost quit before the first day of classes. After reviewing her course requirements and the online navigation tools, she told her husband, "Maybe I should wait one more semester. His response was if you wait one more semester now, you'll always be waiting one more semester. He was right, and of course… I believe this is true with everything in life. What are we waiting for?" Erica closed her speech asserting that challenging yourself and pushing through adversity ultimately bring "moments like today."
Student speaker Lori Shupp also applauded fellow graduates for their tenacity and recounted how her YC student experience has made her "a big fan" of the community college. At YC, "we don't go it alone," she said, citing strong support from professors, advisors, tutors and others. "These people saw me as whole even when I felt broken and sometimes downright incapable. Without these people and programs, I don't know where I'd be. But I wasn't alone." Lori encouraged fellow graduates to pay forward the support they received at YC. "Pull someone else up," said the NAU-bound aspiring writer. "We can and we must move forward together."
Student speaker Kelly Ann Mcshea, said she also owed her success, in part, to YC's student-focused learning environment when the mother of three resumed college after "life swept me away" for 17 years. "I have noticed the professors value the students as individuals and put a tremendous amount of effort and creativity into their classes," the YC honors student and PTK vice president said. Kelly plans to continue studying communication and psychology at Colorado Christian University en route to a career as a motivational speaker, life coach or communications director. "I am proof that it is never too late to start or finish a degree and that hard work truly does pay off," she said.
YC Faculty Senate President Dr. Jennifer Jacobson shared how past life experiences shaped her passion for sociology and steered her to share her passion teaching. Explaining that sociologists examine "how the groups you belong to shape you as an individual" and how individuals "resist or accept the pressure from the groups you belong to," Jacobson appealed to the Verde Valley graduates to become champions of inclusivity in their future workplaces and communities. "So, go on! Get out there and build a more inclusive world," she said.
YC spring 2021 commencement continues Saturday when the Findlay Toyota Center in Prescott Valley hosts two separate ceremonies at 9 a.m. and 1 p.m. Both ceremonies will be live streamed and the links are available on the homepage of the YC website. Visit www.yc.edu.