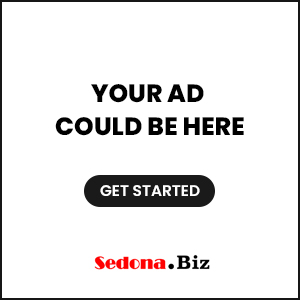 Prescott AZ (August 12, 2020) – YC President Dr. Lisa Rhine stood alone on the stage, delivering a fall convocation speech virtually to faculty and staff preparing for a fall semester like none before it, but one that Rhine assured them would be safe, connected, productive and empowering for students and the community. 
Rhine, who took the reins of YC in August 2019, reminded her silent and unseen audience from the Performing Arts Center dais of the college's exhaustive efforts in the last four months to transform YC into an online learning hub and economic resource. She extolled Yavapai College's multiple charitable contributions to benefit those suffering or working on the front lines of the pandemic and the institution's unwavering commitment to success. 
"While the coronavirus may have changed our plans, it hasn't changed our collective compassion, care and commitment to our students, our community and each other," Rhine asserted. 
The efforts, contributions and commitment will continue in the fall, she said, including partnering with other states, commerce authorities and community colleges to help create a post-pandemic workforce. 
"We have a significant role to play in the restarting of the economy," Rhine said, noting that an internal taskforce already is endeavoring to "identify quick, short-term options for students to consider that lead to an industry credential and get students back in the workforce quickly." 
Rhine said she will continue updating the YC community and sharing individual stories of compassion and triumph with regular video messages. Producing the videos and the feedback she receives has been uplifting, she said. "It makes me feel like you're all still out there and we can still connect even if it's virtually."  
Punctuating Rhine's convocation address were reports about a college equity initiative, celebratory videos of employee awards, introductions of new full-time faculty members and recognition of faculty who undertook training to make educational resources available free in their courses this fall. 
YC's 2020 YC fall convocation also featured a virtual visit from Dr. Russell Lowery-Hart, president of Amarillo College in Texas, who shared his college's reinvention story. Amarillo College significantly improved enrollment and student completion by adopting a "culture of caring." The culture touches every aspect of the student journey, creating processes that meet the needs of students today – not, as Lowery-Hart put it – the students that we were when we were in college or "the students we wish we had." 
Wearing a YC tee-shirt for his guest appearance, Lowery-Hart said Amarillo College's reformation is rooted in evidence that students need to be seen, heard and loved. "In the world we're living in, love is the most important predictor of whether students will be successful." 
Explaining, Lowery-Hart said that when he asked AC students to design the perfect college for them, he learned that they needed human connection. "Our students couldn't access any of the things we created until they had a relationship with us – until we saw who they were and cared about who they were." 
Amarillo College also has addressed students' need for human services like childcare, food, legal and housing assistance. Noting that more than half of his students face food and housing insecurity, Lowery-Hart said, "I can't change their classroom outcomes if I can't address the barriers to getting them into the classroom."  
Lowery-Hart predicted the YC Way initiative Dr. Rhine launched shortly after arriving will yield a similar culture shift with equally positive results. The YC Way invites all employees to embrace an outward mindset – to see others as people and endeavor to help meet their needs.  "When you commit to that outward focus, magic can happen like it has at Amarillo College," he said.