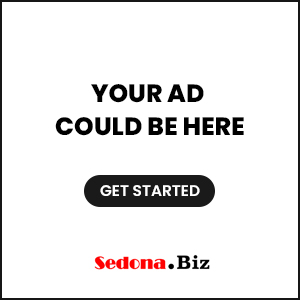 Sedona AZ (May 29, 2012) – On Monday May 21,2012 at the Yavapai County Board of Supervisors meeting, by a vote of 2-1, Yavapai County Supervisors voted for the County to become a member of the Verde River Basin Partnership (Partnership). In existence since 2005, the Partnership has been collaborating on water-related scientific research within the Verde River Basin which includes the Prescott tri-cities area, the Verde Valley/Sedona area and south to Mesa. The Partnership and its members have developed an educational outreach process to bring water related information to the Basin's residents and community leaders. The Partnership's membership includes over 30 community organizations, government agencies and regional cities and towns.
When asked about joining the Partnership Yavapai County Supervisor Chip Davis stated: "Yavapai County appreciates the invitation to join the Verde River Basin Partnership and looks forward to proactively seeking positive solutions to the water issues in our region."
Yavapai County Board of Supervisors Chairman Thomas Thurman stated: "Since the Verde River Basin Partnership's inception and before, the county as a whole has been a little contentious concerning the future of the Verde River and its ability to be sustained but I have seen in the last couple of years a real science and level headed approach from its members. Now with talk also of the Verde Watershed Association and numerous other groups being part of the process including the intense hours folks are volunteering their time, I am happy to support adding the Partnership as part of the Yavapai County water family. The Verde Valley is a major concern to the health of the river and I believe with this we can scientifically help decision makers to make the right decisions."
The Partnership is in the process of developing an integrated educational outreach process that includes social media, website development, presentations to community and education groups while expanding the amount of scientific information available to the public in an easy to understand way.
The Partnership's chairman Tom O'Halleran thanked the Board of Supervisors for making Yavapai County a member of the Partnership saying, "We look forward to working with the county to help preserve our water resources." For questions or additional water resources, contact the Partnership at info@vrbp.org. In the near future the Partnership will be placing the first of its public education materials on its website at www.vrbp.org