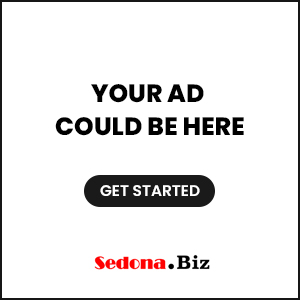 Clarkdale AZ (October 18, 2016) – An anguished prince, a kingdom in peril, a ghost on the ramparts and conspiracies everywhere. Yavapai College brings it all together under the starry skies of the Verde Valley in a compelling night of entertainment. William Shakespeare's Hamlet, presented by Yavapai College, takes the outdoor stage at YC's Verde Valley Campus, Saturday, November 5 at 5:30 p.m.
Produced by Laark Productions, Hamlet is Shakespeare's masterpiece of palace intrigue and personal doubt. As the seventeen year-old Danish prince discovers his father's death was more than merely bad fortune, he embarks on a course of revenge that throws family, love and the nature of life itself into question. He battles demons, internal and external, in his quest to act righteously against his family's corrupted and patricidal regime.
Laark Productions is a Prescott Valley-based artistic troupe dedicated to bringing Shakespeare to the Arizona highlands. The production stars Duncan Burkitt as Hamlet, Robb Andersen as Claudius, Reva Sherrard as Gertrude and Cameo Richter as Ophelia.
Tickets for Hamlet are $15 general admission and $5 for students. Yavapai College's Verde Valley Campus is located at 601 Black Hills Drive, in Clarkdale. Tickets are available at the door of the campus' Southwest Wine Center on performance night, or by emailing Helen Stephenson at Helen.Stephenson@yc.edu.