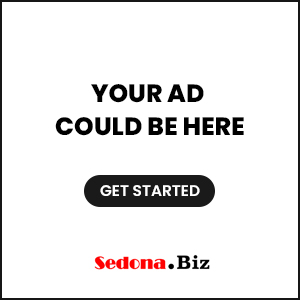 Prescott AZ (May 13, 2021) – 365 days. More than 3,100 miles. One professor's daily bicycle ride caught the imagination of a community as it raised funds to help students affected by the COVID-19 pandemic. Now "Daniel's Ride" founder Daniel Swartz, the Yavapai College Student Ambassadors and the Roughrider family invite the entire community to join them on a final victory lap at the Tour de Hope: Saturday, May 22 at 9 a.m. at the Peavine Trailhead. 
"This experience has been life changing." Swartz said. "I started riding my bike on a whim, an attempt to break the monotonous routine that sunk in after COVID. As I end my ride, I have come to realize how lucky I am. It really put things in perspective for me. We all face struggles, but we can always do something to help ourselves and others."
Tour de Hope marks the triumphant conclusion of a year-long mission to assist YC students thrown into hardship by the pandemic. Hosted by Yavapai College's Roughrider Ambassadors, Tour de Hope convenes at 9 a.m. at the Peavine Trailhead in Prescott with beverages, music, food truck and T-shirts for participants. Then Daniel will lead the crowd – on bikes and on foot – on his final 8½ mile trek up to the Granite Dells.   
The ride will be a festive echo of Daniel's first ride, in the early hours of May 16, 2020.
Swartz, a 65-year-old American Sign Language professor, rode out alone that day. By his count, he had lost a quarter of his students – either directly to the coronavirus, or through economic hardships brought on by job losses, business closures, family emergencies or child care issues. 
"I simply wanted to help," he said. 
On the trail, Swartz conjured the idea of using his ride as a fundraising mechanism. He joined forces with the Yavapai College Foundation, vowing to ride every day through the pandemic and channeling funds from supporters to the YC Student Emergency Fund.
In the past year, Daniel's daily trek has captured the imagination of donors and student groups as well as print and television media in Prescott and in Phoenix. Daniel's Ride also garnered the attention of Desert Financial Credit Union and the Fiesta Bowl Organization, which became generous supporters during their Desert Financial Kindness Arizona Tour in March. All told, Daniel's Ride has thus far raised more than $7,000 for the Yavapai College's Student Emergency fund.
The ride has been an odyssey for Swartz, who has persevered through a shoulder injury, the January snowstorms, and his own battle with COVID-19, contracted last summer. He continued for his students, many of whom were financing college on a shoestring. The pandemic has been brutal to college enrollment, which declined 2.5% nationwide this fall. Community colleges have been hit especially hard, with enrollment dropping more than ten percent.
Money raised goes to IAMYC's Student Emergency Fund. A five-year-old, student-run organization, IAMYC played a critical role in pandemic relief. As a CARES Act distributor, it approved 588 assistance applications – for over $299,000 – and fed more than 1,900 individuals between April and December 2020. The fund helps Yavapai College students cover unexpected expenses that would otherwise take them out of school; allowing their education and future career plans to remain on-track.
Tour de Hope festivities will be held Saturday, May 22 from 9 a.m. to 11 a.m., at the Peavine's South Trailhead off Sundog Ranch Road in Prescott. Registration is $10 for adults and $5 for students. Children 16 or under can participate free. Registrants will receive a commemorative T-shirt and all proceeds from the event will go to the IAMYC Student Emergency Fund. For further information on Daniel's Ride or the Tour de Hope, please call: (928) 776-2025 or visit: www.yc.edu/ride.