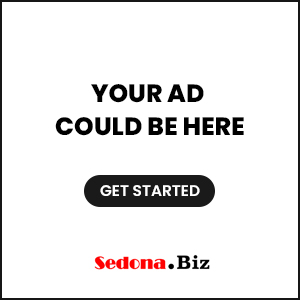 Clarkdale AZ (August 29, 2018) – Anthony Mazzella's Electric Harp Guitar Group (EHGG) kicks off the First Wednesday Concert Series on the Yavapai College Verde Valley Campus (601 Black Hills Drive in Clarkdale) on Wednesday, Sept. 5 at 6:30 p.m. in the Mabery Pavilion. In case of inclement weather, the show will move to the Verde Valley Campus Community Room (Building M, Room 137). There is no charge for admission.
The members of EHGG—William Eaton, Anthony Mazzella and Fitzhugh Jenkins—are known as guitarists, composers and recording artists. Eaton invented the Electric Harp Guitar in 1976, and approached Mazzella and Fitzhugh about playing together. Eaton is a four-time Grammy nominee and known as a designer and builder of unique guitars and stringed instruments. His instruments are displayed in many locations, including Scottsdale's Musical Instrument Museum.
Mazzella is known as an innovative and talented guitar player and was voted as "one of the top ten guitarists in the US" by Guitar One magazine. Jenkins studied guitar in France and continues to study music across the world.
The First Wednesday Concert Series for the semester will include:
October 3, 6:30 p.m.

, Scandalous Hands

November 7, 6:30 p.m.

, Electric Swamp Poets

December 5, 6:30 p.m.

, Rick Cyge's Guitar Artistry
For further information about live music and performances on the Verde Valley Campus, please contact YC Film & Media Arts Director Helen Stephenson at 928-649-4284 or helen.stephenson@yc.edu.
Yavapai College, which welcomed its first students in 1968, delivers quality higher learning, technical training, cultural enrichment and economic development resources to Yavapai County residents and communities. The College offers a wide range of in-person and online academic and career programs countywide, hosting classes, community gatherings and cultural activities at campuses in Prescott, Clarkdale (in the Verde Valley), Prescott Valley, Chino Valley, Sedona and the Career and Technical Education Center (CTEC) near the Prescott Airport.