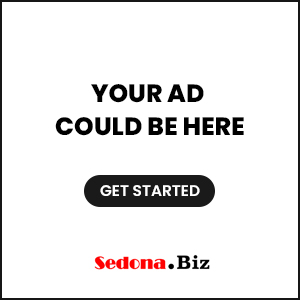 Prescott AZ (August 10, 2020) – Yavapai College announced its highest employee honors – the YC Way Awards – during a virtual fall convocation on Monday, Aug. 10. The recipients got the news a week earlier, during surprise visits to their homes by YC President Dr. Lisa Rhine, Chief Human Resources Officer Dr. Emily Weinacker, Vice President of Community Relations and Student Development Rodney Jenkins and the college's Roughrider mascot, Ruff. 
The videotaped visits were shared during convocation, depicting Rhine and Ruff appearing on the winners' doorsteps or driveways with a bouquet of green and yellow balloons and a crystal trophy. 
The 2020 YC Way recipients, recognizing each of three pillars of the "YC Way" — Learning, Relationship and Service Excellence — were delivered to Allied Health Professor Ashley Picard; Library Business Systems Analyst James Rider; and Associate Vice President and Dean of Students Tania Sheldahl. The three were singled out by a review committee from among 40 nominees put forward by YC students, faculty and staff. 
The review committee bestowed the Learning Excellence award on Picard, a registered nurse who has been training certified nursing assistants at YC for six years. In her nomination letter, YC Allied Health instructor Beth Franco described Picard as an inspiring mentor who works tirelessly to ensure students get the best training possible. Franco said Picard virtually single-handedly ensured spring 2020 CNA students would graduate and pass their state exams by creating a residential care center in the labs at the YC Prescott Valley Center after area nursing homes canceled clinicals due to the COVID-19 pandemic. 
"Watching her provide such a realistic long-term care clinical experience in the rooms at the PV Campus was amazing. She did it because it needed to be done and she wanted to make it the most realistic experience possible for the students. It was all about the students. She makes me want to be a better role model and educator for my students. She has inspired me to go the extra mile to make sure each of my students is prepared for the 'real world' after leaving my Allied Health classes." 
Picard was away from home when Dr. Rhine and Ruff arrived with her award. Her husband and three small children happily accepted and posed for photos on her behalf. She said later she was immensely thankful for the recognition. "I am very passionate about healthcare and have the goal every semester to graduate students who are not only competent but also who I would want caring for my own family one day. I'm lucky to be part of a great team that worked together over these last few months to help meet that goal during such unprecedented times." 
Rider, who has worked at YC for 15 years, called earning the 2020 YC Way Service Excellence nod a "great honor" and thanked the college for recognizing employee contributions. "Having the college president hand deliver the award shows how important this is to them," he said. 
One of Rider's colleagues at the YC Library, Ustadza White, was among those who nominated him for the YC Way Service award saying, he is always helping library staff innovate and take maximum advantage of technology. In spring 2020, she said he went into overdrive to prepare staff for telecommuting and remote library services amid the COVID-19 shutdown. "James helped make this transition go seamlessly by providing above-and-beyond technology support and creating vital tools we did not even know we needed.  This included: creating a hub for us to communicate to our internal stakeholders, revamping the website to get critical information to our community members as well as students, providing in-depth home technology troubleshooting, working with Information Technology and the Yavapai Library Network to get access to library software and so much more.  Due to his efforts staff have had the best possible telecommuting experience. We were able to maintain the connectedness which makes us such a strong team in an environment that could have been isolating. " 
Sheldahl is a YC alumna who has worked at the college for more than 30 years. She was moved to tears when Dr. Rhine and Ruff delivered her YC Way Relationship Excellence award in person. She later said of the award: "I am so honored to have been nominated. Building collaborative and positive relationships with staff and students is the hallmark of our work. I am blessed to have the privilege to work with these amazing professionals every day as we support students in their journey through Yavapai College." 
YC Advisor Ashley Burkhardt said in an advising team nomination of Sheldahl: "Tania has encouraged our team to think outside the box, to offer ideas to re-envision solutions to traditional problems. She allows us the freedom to work in ways that will fit our unique caseloads and understands a one-size-fits-all model is not what benefits students. While holding a high standard, Tania encourages us to grow in our profession."