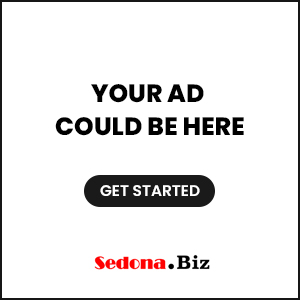 Sedona AZ (January 3, 2015) – World-renowned stand-up comedian and entertainer Andy Gross is bringing his outrageous show to Sedona! There will be three performances Jan. 9-11, on the Goldenstein Stage at the Mary D. Fisher Theatre, presented by the Sedona International Film Festival. To kick off the new year and thank its members for their year-round support, the festival is making this a "Member Appreciation Event", and tickets for all film festival members are free of charge. Admission for non-members is only $10. 
Andy Gross is one of the hottest entertainers, stand-up comics, magicians and ventriloquists working today as evidenced by his sold out shows and a devoted following! He performs over 150 shows a year at in Las Vegas, at comedy clubs, on cruise ships, fortune 500 corporate events, colleges and performing arts theatres everywhere. He is considered one of the best and funniest entertainers by his peers in the entertainment industry, and he will leave you spellbound.
You may recognize Gross from his numerous TV appearances, or his 16+ million views and counting of his SplitMan video. Andy is a multi-talented entertainer that currently combines stand-up comedy, magic and ventriloquism successfully together, making him one of the most sought-after corporate entertainers in the world.
Audiences are absolutely unanimous in their praise of this amazing performer. His ad-libs during his stand-up are compared frequently to Don Rickles and Robin Williams. His voice-throwing is truly amazing. There are only a handful of people in the world can throw their voice. It is a must hear to believe!  
His achievements go beyond entertainment. By the age of 15, Gross became the youngest professional racquetball player in the history of the sport, when racquetball was at its peak in popularity. He won more professional tournaments in Southern California than any player in the history of the sport.  He remained on the pro tour until he retired at age 26 to devote full time to entertainment.
Following his athletic career, Gross established himself as an entertainer, creating a live act that combines comedy, ventriloquism, and magic. His talent as a ventriloquist has been put to use in television series such as Beverly Hills, 90210 and Las Vegas, as well as in the sci-fi Web series After Judgment.
There will be three performances of the Andy Gross Variety and Comedy show Jan. 9-11. Showtimes will be 7 p.m. on Friday and Saturday, Jan. 9 and 10; and a 2 p.m. matinee on Sunday, Jan. 11. Tickets are free for all film festival members in honor of "Member Appreciation Days" and only $10 each for non-members. All tickets include a meet-and-greet with Andy Gross in the lobby after the show.
Visit www.SedonaFilmFestival.org for tickets and performance information or call 928-282-1177. Both the Sedona International Film Festival Office and the Mary D. Fisher Theatre are located at 2030 W. SR 89A in West Sedona.