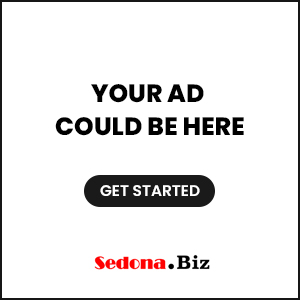 Sedona AZ (May 14, 2016) – The Sedona, Verde Valley Chapter of NAWBO will host two dynamic presentations, "How to Negotiate & Get Anything You Want" and "Doing Good & Doing Well" from 4-6 p.m. on Thursday, June 9th, at Relics in West Sedona.
Businesswomen in the Verde Valley are invited to learn the power of positive negotiation with Janice Dahl of Growing Global Solutions and Susan Riley of TripleCare. Whether businesswomen are looking for better contracts with clients, higher closing rates on contracts, better career opportunities, more time at home, or even better relationships, it comes down to skill with negotiation.
Marc Sterling of Sterling Financial will speak on weaving philanthropy into a business' mission, in "Doing Good & Doing Well." Sterling will talk about how a philanthropic mission helps a company do good for the community and also leads to success for the business.
"Women have been scientifically proven less likely than men to ask for what they need or want," Riley said. That holds true in business and elsewhere in life. "When they don't ask, they pay the price in terms of lost business, lower revenue, lost relationships."
This seminar is built to help deliver a set of tools entrepreneurs can take home that specifically work for women.  Dahl and Riley will be working with participants on a set of specific skills in negotiation including when and how to negotiate, evaluating the economic value of their work, rehearsing negotiations, and employment of negotiating tools.
Susan Riley is a seasoned healthcare executive with 25 years' experience in start-up, turn-around, and growth stage healthcare services and technology companies. She uses Transformational and Servant Leadership approaches to create collaborative, efficient, high performing and thriving work environments. Susan believes that, when the goals of the individual team members are met, the company's goals nearly get met by themselves.  Susan spends a lot of her time serving the TripleCare team. 
Susan Riley is President and CEO of TripleCare (formerly eSNF) in Long Island City, NY, a geriatric-focused physician service that utilizes telemedicine technology to deliver virtual physician access for skilled nursing facilities after hours and on weekends, with the goal of decreasing hospital admissions by treating patients in place. TripleCare is currently serving 50 nursing facilities in 6 states. To date, TripleCare has raised $5MM in funding from AppleTree Partners, NY, NY.
During her career, Riley led an early-stage wellness device company, Halare Inc, in Pittsburgh, PA, where she raised $1.5 million in convertible debt from individual angel investors and took the product to working prototype stage during her tenure as president and CEO. She was President and CEO of AirLogix, Inc, a respiratory population health management company in Dallas, Texas. After successfully engineering a turnaround of the company, Susan completed two rounds of financing for a total of $7MM with current investors as well as bringing in additional VCs and a key corporate investor, Respironics, Inc.. She was named as one of the top 25 executives in Disease Management by Managed Care Executive Magazine in 2004 and 2005.
Janice Dahl is the President and CEO of Growing Global Solutions, a 501(c)(3) working with agriculture and health organizations to combat poverty and improve the quality of life. She has spent almost 30 years working in the non-profit arena managing and consulting to some of the largest agricultural organizations on governance, business and strategy.  She also operates Great Story!, a business she started in Sedona three years ago.
Dahl was the Executive Director of the United Soybean Board for nine years, managing its $50 million dollar outsourcing and compliance functions, regularly negotiating contracts ranging from $20,000 to $10 million.  She competed the Program on Negotiation for Senior Executives at Harvard Law School, Massachusetts Institute of Technology and Tufts University, A University Consortium to Improve the Theory and Practice of Conflict Resolution.
Pre-registration for the event is $15 for members and $20 for non-members and includes light appetizers. On-site registration is $25 for members and $30 for non-members. Pre-registration is available at www.nawbo.org/sedona-verde-valley. Relics is located at 3235 W Hwy 89A, in Sedona. For more information, email info@nawbosvv.org.
The mission of the Sedona – Verde Valley Chapter of NAWBO is to promote the excellence of their members, thereby strengthening their businesses and the vitality of the Northern Arizona economy; connect independent, vibrant business owners locally, regionally, nationally and globally; stimulate their members' business potential through education, training and mentoring.