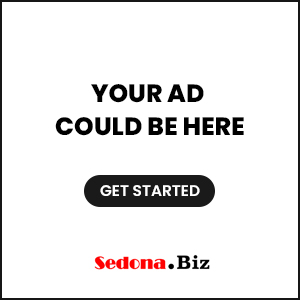 Cottonwood AZ (February 10, 2018) – Cottonwood will play host to a one of the world's most sought-after folk/jazz guitarists when Yavapai College Performing Arts' Verde Valley Series presents Sean Harkness, Saturday night, February 24, at 7 p.m. at the Old Town Center for the Arts.
A powerfully compelling solo artist, composer, teacher and studio musician, Sean Harkness has released six albums, many on the Windham Hill record label. As a staple of New York City's folk and jazz music scenes, Harkness performs a busy schedule of intimate solo concerts, as well as duets and ensemble tours with Windham Hill alumni like Will Ackerman and Liz Story. In the recording studio, he is a "first-call guitarist" for a distinguished list of jazz, folk and rock artists.
Mr. Harkness was hailed by Jazz Inside New York as "a technical virtuoso whose fingerstyle approach is always in service to telling a story or creating a feeling within the song." His many awards include the 2014 BroadwayWorld.com Award for best CD Release; the 2013 MAC award for Ensemble Instrumentalist; the 2011 Bistro Award for Outstanding Instrumentalist and the 2011 MAC Award for his solo show. He plays extensively in New York's finest jazz venues, including the Blue Note, Smoke, Small's, the Jazz Standard, Birdland, Iridium, Feinstein's, the Metropolitan Room, St. Nick's, and Top of the Rock at Rockefeller Center.
Mr. Harkness appears as part of Yavapai College Performing Arts' Verde Valley performance series. Initiated in 2016, YC's Verde Valley Series shares headline artists with audiences in local venues. The 2017-18 Verde Valley series began with Dana Louise and the Glorious Birds – performing at the Old Town Center for the Arts last November – and will conclude March 24, with Michael Londra & The Celtic Fire at Sedona Red Rock High School.
Tickets for Sean Harkness's Cottonwood performance are $20 in advance, $22 at the door and $25 for priority seating. For more information and tickets, please visit the Old Town Center for the Arts, 633 N. Fifth Street, in Cottonwood, call the box office at (928) 634.0940, or visit: www.oldtowncenter.org.