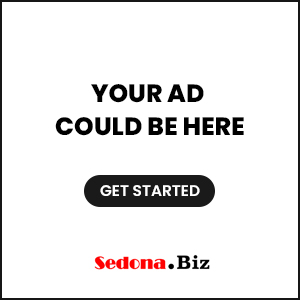 Cottonwood AZ (January 15, 2015) – The Old Town Center for the Arts is pleased to announce a special evening of music with Scott Cossu and Friends on Saturday, January 24th at 7:00 PM with special guest Sherry Finzer.
World renowned jazz pianist, composer, arranger, and flutist Scott Cossu will be making his first Verde Valley appearance at the Old Town Center for the Arts.  One of the prominent artists on the Windham Hill label for thirteen years (1981 – 1994), Scott's music is a unique blend of jazz, classical and world music styles.  An ethnomusicologist who has studied with musicians from around the world, Cossu brings a wealth of experience to his music that makes him difficult to classify. 
Cossu was up front when New Age was just beginning over 30 years ago.  He was one of the first Windham Hill Artists to join with founder Will Ackerman and Alex Degrassi, in their new label out of Palo Alto, California. 
Scott would affectionately call his music Heavy Mental or Cosmic National Geographic. Considered to be one of the grandfathers of the New Age scene; he was labeled a "jazz luminary of the future", by Billboard Magazine.  Much of Scott's work exhibits departures from the New Age field and includes a melodic blend of jazz, classical and ethnic influences.
A special guest for this concert will be renowned fusion flutist Sherry Finzer. Sherry has won many awards and competitions, blending classical training with music from the pop and jazz eras. She recorded her first solo album, Desert Journey, with guitarist and composer Ric Flauding, and in 2009, started her Sanctuary series of New Age/Healing music on the Heart Dance Records label. Her latest release, Transformation, recorded with guitarist Darin Mahoney, recently won Best Album 2013 from One World Music (www.oneworldmusic.co.uk). Sherry is a performing artist for both the Pearl Flute Company based in Japan, and Guo Flutes, based in Taiwan. She performs and tours as a soloist, with guitarist Darin Mahoney, and award winning New Age pianist Fiona Joy, from Australia.
Joining Scott in this special concert are Friends: Scott Doser, Art Patience and Bob Carey. 
Scott Doser began playing drums and percussion in 1959 and has been playing ever since.  Touring has taken Scott to 29 countries and 49 of the 50 states and with a little help from his friends the list is still growing. His first tour with Scott Cossu was in the late 1990's.  Today Scott lives in Telluride, Colorado, where he has a small studio in the mountains.
Musically inspired at a young age in Seattle, Art Patience began his own musical journey playing harmonica by age 11, a decision that would ultimately dictate the trajectory of his life.  Always a passionate fan of the Rhythm and Blues genre, he majored in Blues history and music studies at The Evergreen State College while earning his performance stripes in various bands and venues of the Pacific Northwest throughout the eighties.  Eventually, life drew him to Arizona in the early nineties, where he lent his harmonica talents to the acclaimed R & B band "Blue Z".  There, in the venues of Northern Arizona, Patience pushed his limits to create the utterly raw – yet soulful – player he is today. After returning to the Northwest in the mid nineties, a chance meeting with world-renowned pianist Scott Cossu would further shape Art's  musical life. Cossu and Patience have since collaborated extensively on live performances, touring together for over 17 years.
A native of Washington DC, Bob Carey has been playing, singing and writing music since age 14 when a friend put a ukulele into his hands and taught him a few chords. Over the years Bob has played guitar, drums and bass with numerous bands in Colorado, Oregon, and recently Arizona.  Bob loves all flavors of music, but is a lifelong fan of the Blues as well as a genre sometimes referred to as Rock 'n Soul.  Bob joined with Cossu, Doser and Patience in 2011.
Join us for an intimate, artistic experience with Scott Cossu and Friends on Saturday, January 24th at 7:00 pm.
Tickets forthe Scott Cossu and Friends are $18 in advance, $20 at the door, and $25 for priority seating.  For ticket information and to learn more about the concerts and community events at OTCA please visit www.oldtowncenter.org.  Tickets are available now, online at www.showtix4u.com, in Cottonwood at Desert Dancer and Mount Hope Natural Foods; and in Sedona at Crystal Magic.  Old Town Center for the Arts is located at 5th Street & Main in Old Town Cottonwood. For more information please visit oldtowncenter.org or call Elena Bullard at 928.634.0940.