Sedona AZ (September 27, 2013) – On Wednesday, October 9, 10:00 a.m. to 12:00 p.m., enjoy a free program at the Sedona Creative Life Center aimed at dispelling common misconceptions relating to the history and lives of Native Americans.
Listen to Billie Fidlin, founder of Whisper N Thunder, and Ambassador Karen Spencer-Barnes share Native American skits and "stories that demand to be told." Discover aspects of Navajo culture from the Phoenix Heard Museum's Program Director and Whisper N Thunder Board Member, Jaclyn Roessel. She will speak on the importance of women in her traditional teachings. Come and challenge yourself to know more about the stories and histories of America's first people. Reservations required by 10/4 for the box lunch that follows Center's patio, provided by Sound Bites Grille.
The Sedona Women, Dames Who Make A Difference, meets the second Wednesday of every month at the Sedona Creative Life Center, 333 Schnebly Hill Road in Sedona. A "Meet & Greet" begins at 9:30 AM with the program following a short business meeting at 10 AM. The Sedona Women invite all women in the Verde Valley to attend these free programs. A donation of $10 is suggested of non-members to help fund the Helen Wolfe Scholarships. The Sedona Women are dedicated to making a positive and lasting impact on the community by providing opportunities for women to build relationships, to learn about the community, to support community needs and to enhance the natural beauty and distinctive character of Sedona. The word "Dame" is used in England as a title of honor – the counterpart to a Knight – and connotes commitment, integrity, passion and earned knowledge. A "Dame" is a woman of substance.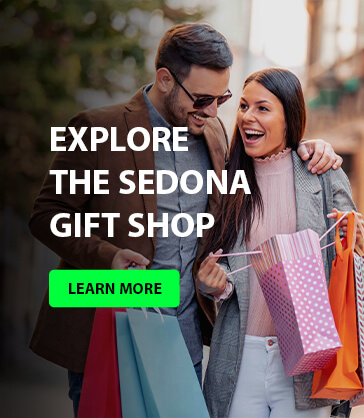 To learn more about The Sedona Women organization and membership, please visit the website at www.thesedonawomen.com or call Gloria at (928) 284-5880 for more details regarding the October program.