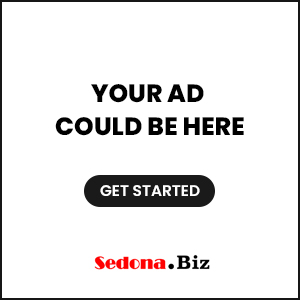 Sedona AZ (March 16, 2020) – On the first Friday of every April, Rowe Fine Art Gallery excitedly hosts wildlife sculptor Joshua Tobey's only one-man show in Arizona. Joshua brings with him his latest sculptures and regales art collectors with anecdotes about each piece. This year's show, Wild Antics, is scheduled for Friday, April 3, from 5 to 8 p.m., but…where in the world is Joshua Tobey?
Gallery owner Ken Rowe has the scoop. "As it turns out," says Ken, "Joshua is holed up in his studio in Loveland, Colorado, surrounded by photos, sketches, patina samples and clay molds. There has been such a demand for his monumental sculptures that he isn't able to travel to Sedona this month. Rumor has it, he won't even let his wife and business partner, Jojo, interrupt him. While we will miss him, we couldn't be happier for his ongoing success."
As a consolation to all of his Arizona fans, Joshua will still be debuting new pieces during Wild Antics. Stop by to see Walk the Walk and Talk the Talk, two life-size standing ducks featuring stunning patinas. Joshua will also be sending one of his works in progress, which features a family of ducklings. And if you're curious about monumental sculptures, you can stop by the gallery now to see Lazy Days, a 5-foot-long rabbit that arrived this winter and is currently napping in one of the gallery's windows.
We had the good fortune of catching Joshua on the phone as he was out picking up more art supplies, and he gave us some insight about the commissions that have had him so preoccupied, including a 7-foot-by-5-foot enlargement of his popular rabbit sculpture, Siesta. He's also working hard to finish a life-size bobcat and mountain lion. Collectors who've been paying close attention will remember that Joshua created six life-size bighorn sheep for a Montana collector in 2018. He has seven more sheep to finish to complete that herd.
"Most of what I'm producing today is life-size," he admits. "It's wonderful to be in a position to have so many requests for monumental sculptures, but I'm so busy that when a collector recently called to request a trout piece, I had to turn her down. I don't even have time to fish, let alone to sculpt one!"
Joshua asked us to tell his Sedona friends that he will miss them this time around. "I'm sorry I won't be able to travel to Sedona," he says. "I'm fortunate to be busy, and I'm sending my work in progress to Arizona in my place."
As they say, the show must go on! Come to Rowe Fine Art Gallery on April 3 to see the aforementioned works and raise a glass to Joshua's continued success.
Rowe Fine Art Gallery represents traditional and contemporary southwestern artists. The gallery, located under the bell tower in Patio de las Campanas at Tlaquepaque Arts & Crafts Village, is open seven days a week from 10 a.m. to 6 p.m. For more information, call 928-282-8877 or visit www.rowegallery.com.