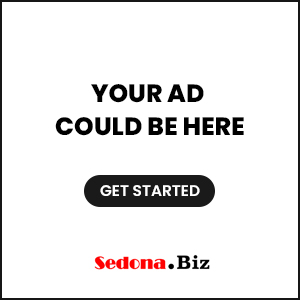 Sedona AZ (November 1, 2012) – Hot Topics Cafe, sponsored by NAU's Philosophy in the Public Interest, will focus on Climate Change on Tuesday, November 6,5:30PM at the Sedona Public Library,3150 White Bear Road, Sedona. The program is free and open to the public announced Professor Andrea Houchard, coordinator of the project. "On the heels of Superstorm Sandy, the timing of this discussion is perfect," she added.
Dr. John Devlin of NAU's Franke College of Business will facilitate the discussion, one in a series of forums in Sedona addressing matters of significance to our communities. Unbiased information sheets present arguments on competing sides of a question, and give legislative histories or other relevant factual data. Members of the community are then invited to voice their views on the topic. Participants learn about the issues, and about alternative viewpoints in the community.
Hot Topics Café is non partisan, and does not endorse a position with respect to any issue discussed. The forum does not aim to achieve consensus or resolve issues, and this is one of the things that makes Hot Topics Cafés unique among programs designed to foster civil discourse. This Hot Topics Cafe on the ethics of climate change is done with special assistance from the Climate Science and Solutions Program at NAU. Refreshments will be served.