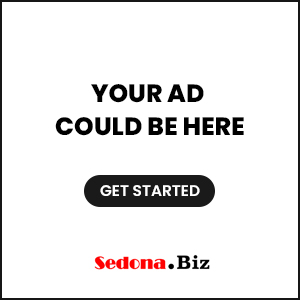 Sedona Film Festival presents Northern Arizona film premieres at Mary D. Fisher Theatre
Sedona AZ (July 19, 2012) – The Sedona International Film Festival is proud to present two award-winning and critically-acclaimed films at its Mary D. Fisher Theatre: "Where Do We Go Now?" and "Inside Hana's Suitcase". Both films will show July 31 – Aug. 3 at the festival's arthouse theatre venue in West Sedona. These screenings mark the Northern Arizona premieres of both films.
WHERE DO WE GO NOW?
The award-winning drama "Where Do We Go Now?" has been winning awards and accolades from critics and audiences around the world since its premiere at the Cannes Film Festival (where it also received an award). It was the Audience Choice winner for Best Narrative Feature at the Toronto International Film Festival and the Critics' Choice Movie Award Nominee for Best Foreign Language Film. It had its U.S. premiere at the Sundance Film Festival in January.
Set in a remote mountain village in Lebanon where the church and the mosque stand side by side, "Where Do We Go Now?" follows the antics of the town's women to keep their blowhard men from starting a religious war. Muslim and Christian women join forces, employ various (often comical) methods and make certain sacrifices to stop their men folk from killing one another. Women heartsick over sons, husbands and fathers lost to previous flare-ups unite to distract their men with clever ruses, from faking a miracle to hiring a troop of Ukrainian strippers.
"Growing up in Lebanon as a little girl, my childhood was synchronized between home and shelter. Living in a country adorned in politics, secular perturbations, and injustice, our lives evolved around continuous wars," said Lebanese writer/director Nadine Labaki. "When you see politics and politicians failing in their mission to find a solution, you are pushed to take the matters in your own hands and to be political in your own way. In my case I decided to make a film."
"Film acted as our medium for change, to stand up for the injustice we see around us. 'Where Do We Go Now' became our hope for change, my message to my son — to all our sons."
INSIDE HANA'S SUITCASE
"Inside Hana's Suitcase" has won numerous Best Documentary Awards at prestigious film festivals and events around the world. Critics are calling the film a triumph that can restore your faith in humanity. The film played to an unprecedented 28-week run in Boston and continues to touch the hearts of critics and audiences around the globe.
The delivery of a battered suitcase to Fumiko Ishioka at the Tokyo Holocaust Museum begins the true-life mystery that became the subject of Karen Levine's best-selling book "Hana's Suitcase". The suitcase came from the Auschwitz Museum and had Hana Brady's name painted on it.
Larry Weinstein's masterful film, "Inside Hana's Suitcase" follows Fumiko's search to discover the details of Hana's life, which leads to the discovery of her brother George in Toronto. As small children, they had been sent to Thereisenstadt for being Jewish after the Nazis invaded Czechoslovakia in 1939. What unfolds is a powerful and dramatic story of the power of the human spirit and the legacy left behind by this heroic little girl.
A superb musical score coupled with dramatic reenactments stunningly shot by Horst Zeidler, catches us by the heart to invoke the tragedy of the times. The voices of children from Japan, Canada, and the Czech Republic telling Hana's story are woven around the drama, along with George's memories and Fumiko's quest, to create a film of astonishing power and hope.
"It has been 68 years since I last saw my beloved sister Hana alive. I think about Hana every day and the life she may have lived had she survived the war," said George Brady. "Hana's life was cut short at too early of an age but knowing that my sister still managed miraculously to teach millions of children about acceptance and compassion for others is an unbelievable gift that I cherish dearly."
Both films will be shown at the Mary D. Fisher Theatre July 31 – Aug. 3. Showtimes for "Where Do We Go Now?" will be 4 p.m. on Tuesday and Wednesday; and 7 p.m. on Thursday and Friday. "Inside Hana's Suitcase" will show at 7 p.m. on Tuesday and Wednesday; and 4 p.m. on Thursday and Friday.
Tickets are $12, or $9 for Film Festival members. For tickets and more information, please call 928-282-1177. Both the theatre and film festival office are located at 2030 W. Hwy. 89A, in West Sedona. For more information, visit: www.SedonaFilmFestival.com.