By Virginia Volkman, Director
Sedona AZ (August 9, 2013) – Sedona Public Library is an official partner with the Library of Congress in the national Veterans History Project, and the volunteer members of the local project group have recorded the personal stories of 209 area residents.
The volunteers of the Veterans History Project are hosting free "Coffee with a Vet" events on Tuesday, August 13, and on Monday, August 26, in the Si Birch Community Room from 10 a.m. to noon. We will be enjoying coffee, cookies, and conversation and sharing information about this worthwhile endeavor. We'd love to have you join us. Bring a friend, your spouse, or your neighbors: especially if they are veterans who have not yet been interviewed. Everyone is welcome.
The Veterans History Project was established in 2000 as a mandate of the Library of Congress. Its purpose is to record and preserve the individual oral histories of those who served our nation in times of conflict in the US military or as civilians who worked in supporting industries and organizations such as the USO, the Red Cross, and so forth.
Specially trained volunteers conduct and record the interviews privately in the Library's Quiet Study Room. Completed interviews are transferred to DVDs, one of which is sent to the participating veteran or civilian, and one to the Library of Congress, and one is retained in the archives of the Sedona Public Library. Sixteen of the interviews conducted by our volunteers can be seen and heard on the Library of Congress website at www.loc.gov/vets.
If you are a veteran or a civilian who was involved in the war effort, if you know a veteran who you think should participate in the Veterans History Project, or if you are interested in joining our volunteer group, please contact Jolene Pierson at 282-7999 or jpierson@commspeed.net to learn more about our local project, or join us for "Coffee with a Vet." To learn more about the national Veterans History Project, visit the website of the Library of Congress at www.loc.gov/vets.
Other events this month: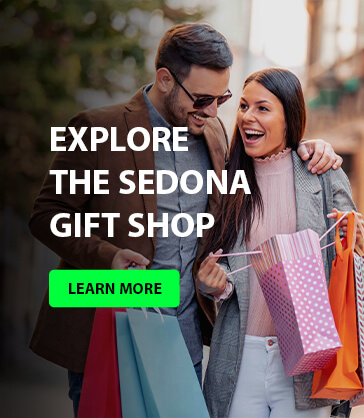 Back by popular demand, a free health screening has been scheduled at the Library on Tuesday, August 13, from 10 a.m. to 4 p.m. Provided by Northern Arizona Healthcare, the screening measures cholesterol levels, blood pressure, and blood glucose.
The Flicker Shack film series will show crowd-pleasing movies in August at 6 p.m. in the Si Birch Community Room. On August 12, don't miss Dustin Hoffman's directorial debut, a film about a quartet of retired opera singers, featuring Maggie Smith and Michael Gambon. The new biopic about Jackie Robinson, starring Chadwick Boseman and Harrison Ford, will be screened on August 19. The critically acclaimed movie about the adventures of two boys who find a man named Mud hiding out on an island in the Mississippi is our August 26 presentation.
The public is invited to view and comment on the draft Sedona Community Plan at the Sedona Public Library during August and September. It can also be viewed online at www.SedonaAZ.gov/planupdate or at Sedona City Hall, Department of Community Development, 102 Roadrunner Drive.
On August 28, a Community Book Discussion will be held at Sedona Winds, located at 405 Jacks Canyon Road, at 1:30 p.m. Cheryl Yeatts, manager of Sedona Public Library in the Village, will lead the discussion of Lisa Michael's "Grand Ambition." For more information call SPL-V at 928-284-1603.
Sedona Public Library is a private, 501(c)(3) non-profit corporation, supported by donations and grants. Your tax-deductible donation may be sent to: Sedona Public Library, 3250 White Bear Road, Sedona, AZ 86336.