Sedona AZ (January 24, 2014) – Sedona Public Library offers displays and programs for all ages.  Here's a look at what's happening at the main library in West Sedona and in the Village of Oak Creek.
Once again, the Library kicked off the year with our annual quilt show.  The inspirations are endless and the techniques are varied.  Hand quilting and hand appliqué are alive and well in Sedona.  The show is up through February 6.
In February look for displays of the Northern Arizona Watercolor Society and the City of Sedona Design Competition for Barbara's Park.
Tax help will be offered by AARP volunteers beginning Saturday, February 1, and continuing each Tuesday, Thursday, and Saturday, from 10 a.m. to 2 p.m. through April 15.
The next Coffee with a Vet event will be held on Friday, January 31, from 10 a.m. to noon in the Si Birch Community Room.  Everyone is welcome to come and enjoy free coffee and cookies with local veterans.
On Monday, January 27, author Brad Dimock will present "Lost in Grand Canyon: The 1928 Disappearance of Glen and Bessie Hyde."  The Hydes were honeymooners from Idaho who disappeared during their 1928 attempt to run the Colorado River through Grand Canyon.  Dimock spent three years researching the tale to its bitter end, going so far as to replicate the Hydes' voyage with his own bride in a replica of their cumbersome scow.
While writing his award-winning book "Sunk Without a Sound: The Tragic Colorado Disappearance of Glen and Bessie Hyde," Dimock amassed a vast array of original photos and moving footage that will be included in the talk.  "Sunk Without a Sound" was selected as the winner of One Book Arizona in 2005.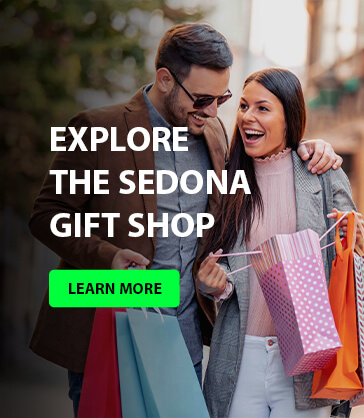 The author has been a Grand Canyon river guide for more than forty years and is the only three-time winner of the National Outdoor Book Award.
There will be two presentations by Dimock, which are both free and open to the public.  The first presentation will be at 1:30 p.m. at Sedona Winds Retirement Community, 405 Jacks Canyon Road.  The second opportunity to attend the program will be at 6:00 p.m. at the main library on White Bear Road.
We invite you to participate in the community book discussion of "A Colorado River Reader," a series of essays edited by Richard F. Fleck.  Pick up your loaner copy of the book at Sedona Public Library in the Village or place a hold for the book by going to the online catalog.  The book discussion begins at 1:30 p.m. on Wednesday, February 12, at Sedona Winds Retirement Community.
Continuing programs for youth are the Saturday story time for ages 3 and up, which is held from 11 a.m. to 12 p.m., and a variety of programs that are held on Tuesday and Thursday mornings from 10:30 to 11:00 a.m.  Teens can participate in Young Voices Be Heard on Thursdays from 4 to 5:45 p.m.  On Wednesday, January 29, an after school movie will be shown at 3:30, and Teen Movie Night is at 6 p.m.
Check the library's website www.sedonalibrary.org for other events, including a mystery book club, Great Decisions 2014 discussion group, Monday night movies, computer classes, music concerts, and various community group meetings open to the public. There's always something happening at the library.  We hope to see you often in 2014.
Sedona Public Library is a private, 501(c)(3) non-profit corporation, supported by donations and grants.  Your tax-deductible donation may be sent to:  Sedona Public Library, 3250 White Bear Road, Sedona, AZ 86336.