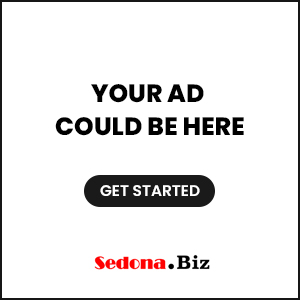 Sedona AZ (November 12, 2014) – Our recent elections were hotly contested, and millions of dollars were spent during the campaign. Should we be delighted to have seen democracy in action, or should we be dismayed at what's happening to our voting process?
Robyn Prud'homme-Bauer,President of the League of Women Voters for the state of Arizona, will reflect on the current state of the American political system at at "Lunch and Learn," the Osher Lifelong Learning Institute's (OLLI's) free Keynote Speaker program, on Wednesday, November 19, 2014.
This community event is free and open to all. Bring your lunch (or come for complimentary coffee, tea, water, and a little snack) and join the conversation at 12:30, or come from 1:00 – 2:00 to hear Robyn speak on the election outcomes for Arizona and for this district, how the democratic process is working in Arizona, important issues likely to come up during the new legislative session, and how each of us can best influence legislation we care about.  
"Lunch & Learn" is a "town square" for local residents to meet, chat, and interact with speakers doing interesting and important things in town.  Each weekly event takes place in room 34 of Yavapai College's Sedona Center, 4215 Arts Village Drive (across Rte. 89A from Red Rock High School).
Robyn, a Clarkdale resident since 1997, was past-chair of the Verde Valley Regional Economic Organization and served on the Town of Clarkdale's Planning Commission and Board of Adjustment. Currently, she is active in Made In Clarkdale and serves as chair of Clarkdale's Design Review Board. She was previously President of the League of Women Voters for California.
The League of Women Voters is nonpartisan, encouraging informed and active participation in government, never supporting or opposing any political party or candidate.
OLLI is a local, volunteer, peer-to-peer, adult education program of Yavapai College that offers many learning groups and workshops each term for a nominal fee. For more information about OLLI or the Lunch & Learn program, please call: 928-649-4275.