Sedona AZ (September 22, 2015) – The Osher Lifelong Learning Institute of Sedona/Verde Valley invites you to come and learn about the proposed National Monument designation for Sedona and to discuss the issues surrounding this proposal.  Sedona Verde Valley Red Rock National Monument Coalition will present their facts about how National Monument designation and the protection that derives from special status benefit our surrounding public lands, your rights as a resident in the Monument area, and why it is critical to proceed now to take the lands out of play from future privatization efforts.
Former Sedona city councilor and former Keep Sedona Beautiful (KSB) President, Barbara Litrell and current KSB executive VP, Norris Peterson, will speak at OLLI's popular Lunch & Learn program on Wednesday, September 30, 2015, 12:30-1:30 at Yavapai College Sedona Center 4215 Arts Village Dr., Sedona.
According to Litrell,  in a Phoenix New Times article by Miriam Wasser in March 2015, The Arizona Senate Committee on Rural Affairs and Environment was cited as advancing three bills in the last session and one memorial demanding that all federally owned public lands in Arizona be transferred to the state immediately. While they did not move forward at that time, the purported goal of the legislation was to increase state revenue by selling or leasing acquired lands, similar to how state land trust system works. Chances are good that such legislation will be brought back in the next session. 
Sedona Verde Valley residents have an opportunity to follow in the footsteps of Theodore Roosevelt who, in spite of the vigorous opposition of those who wanted to own and exploit the public lands for mining, lumbering, grazing and other commercial enterprises, took bold steps to designate and protect the public lands we enjoy today, including places like The Grand Canyon and all of our National Forests. According to Litrell, "It's our generation's turn, just about 100 years later, to ensure protection for future generations."  For more information and facts about National Monument status, check out www.sedonaverdevalleynationalmonument.org.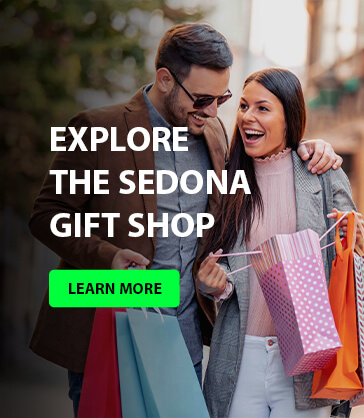 "Lunch & Learn" is a "town square" for local residents to meet, chat, and interact with speakers doing interesting and important things in this town and state.  This enjoyable, informative, weekly community event is free and open to all!
Bring your lunch (or come for complimentary coffee, tea, water, and a little snack) and join the conversation at 12:30, or come from 1:00 – 2:00.
OLLI is a local, volunteer, peer-to-peer, adult education program, part of Yavapai College, that offers many learning groups and workshops each term for a nominal fee.  Its Fall term is just beginning, and over 100 classes and workshops are still available.  For more information about OLLI or the Lunch & Learn program, please call: 928-649-4275 or visit www.yc.edu/ollisv.