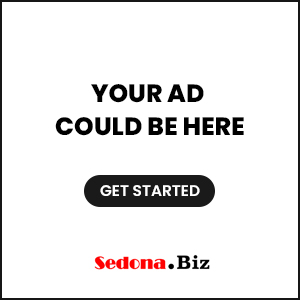 Celebrate the International Day of Peace, September 21, 2013
Sedona AZ (September 12, 2013) – Given the troubling state of the world we often feel powerless to effect any change when it comes to waging peace instead of war. Take heart and join fellow peace wagers around the world in celebration of a global peace effort—the United Nations International Day of Peace, Saturday September 21st from 9:00 am to 8:00 pm at the Amitabha Stupa and Peace Park in West Sedona. You are especially invited to Walk for Peace around the Amitabha Stupa. And know that people at a number of sacred Stupa sites around the world will be walking for peace on the same day. The event is free and donations are gratefully accepted. Please kindly bring canned goods for the Sedona Community Food Bank.
A full day of peaceful activities is planned at the Peace Park including meditation sessions, brief remarks by community leaders, a live musical concert with the etheric flute compositions and poetry of Sedona musician, Jesse Kalu and Adalia Tara, singer/songwriter. A traditional smoke offering to dispel causes of suffering, a universal dance for peace, teas from China and raw chocolate tastings, a Feast for Peace with light fare offered by local restaurants, and a closing candlelight vigil circumambulating the Stupa will round out the day.
It is also a day of hopes and wishes for peace. There will be blank prayer flags available to inscribe your wishes, hopes and intentions for peace to be hung around the Stupa. And it will be a day of generosity to benefit others. "We ask everyone who is coming to please bring a food offering. Canned goods are preferable as we will be collecting food for the Sedona Community Food Bank," says organizer Alika Middleton who conceived of the simultaneous Walk for Peace around Stupas. "We really hope this will become an annual event in support of the International Day of Peace which takes place every year on September 21st. We are very excited to be offering a way to participate in creating a more peaceful world by walking around the Stupa with intentions and prayers for peace. Stupas are spiritually designed to produce peace, increase virtue and ease suffering on the earth."
Mayor Rob Adams will speak at 11:00 am in recognition of the International Day of Peace and brief comments will take place at 2:30 pm by members of Sedona: International City of Peace in recognition of this special day. Sedona was recently designated as a City of Peace and joins some 60 other cities around the world through the UN sponsored International Cities of Peace program. Everyone is warmly welcome and encouraged to bring folding chairs or blankets to sit on as seating will be limited. Parking on the 14 acre property is limited so carpooling, bicycling or walking is encouraged if you live close by. If you intend to stay until the end please bring a flashlight as it is getting darker much earlier.
Schedule:
9 am: Welcome
9: 30 am: Meditation for peace
10 am: Traditional smoke offering (weather permitting)
11 am: Mayor Rob Adams to offer brief remarks
11: 15 am: Tea and raw chocolate tastings
1:30 pm: Tonglen: sending and receiving meditation for peace
2 pm: Brief remarks from Sedona: International City of Peace representatives
3 pm: to 4 pm: Jesse Kalu performs
4 pm: Universal Dance for Peace
5 pm: Community Feast for Peace
5 pm to 6 pm: Adalia Tara performs
7 pm: Candlelight vigil for peace around the Stupa
The Amitabha Stupa and Peace Park is located at 2650 Pueblo Drive off Andante Drive at the foot of Thunder Mountain. Kunzang Palyul Choling (KPC), founded by Buddhist master Jetsunma Ahkön Lhamo in 1985, is owner and caretaker of the Amitabha Stupa and Peace Park. KPC offers places of peace and spiritual refuge, and is dedicated to keeping compassion alive in the world. For more information visit Facebook: Amitabha Stupa, www.tara.org, or call 928-862-0600.