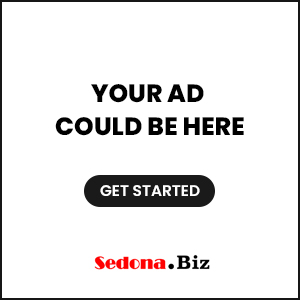 Cottonwood AZ (March 19, 2015) – In her quaint home in Cottonwood, Sylvia is surrounded with memories. From the collection of family photos, home movies and paintings of Native American art, there is no doubt she has lived an eventful life. However, this adventurous life was recently put on hold when her daughter became ill. Taking care of her daughter had begun to take its toll on Sylvia, and she wasn't sure what help was available.
Luckily, Sylvia contacted Verde Valley Caregivers seeking assistance with shopping and transportation. "I was delighted that the people on the other end of the phone were so nice," she says. "It was good to know there was someone out there who cared. Suddenly, doors were open to me that weren't open before."
Sylvia is now able to have her shopping done for her. Since her illness inhibits her ability to drive, this service is an absolute necessity. "I have such unusual shopping requests," she says, "and I'm so thankful for the volunteers that take the time to write down my exact needs and fulfill them." VVCC also provides transportation for Sylvia back and forth from doctor's appointments. Regarding transportation services, Sylvia says, "They are my saving grace. I appreciate people taking off work and their busy schedules to do this for me and my health."
Since Sylvia's daughter travels often, Sylvia is sometimes alone in her home. She has a Guardian Angel medical alert unit, another service offered by VVCC. The Guardian Angel Program provides a free and potentially life saving pendant that enables her to contact emergency services should she fall. Though she hasn't had to use her pendant, Sylvia enjoys knowing that help is right around the corner if she should need it.
When asked about the difference VVCC makes in her daily life, Sylvia says: "VVCC is my daily life. Without this organization, I would be living somewhere I simply wouldn't want to be. This is an admirable organization in every way, from the care and kindness they show to the real concern they have for every one of their neighbors." 
Though Sylvia is content in her scenic Cottonwood home, she misses the joys of traveling. She has lived all over the country, from Chicago to Arizona. She has also visited Mt. McKinley, Salt Lake, the Grand Canyon and many other exciting destinations. Most of all she misses the ocean. "To see the ocean again is one of the most important things on my bucket list," she says.
While Sylvia's adventures have been put on hold, she is determined to travel again, be with her family and friends, and of course, see the ocean once more. She commends VVCC for their services and friendship. Sylvia proves that being an older adult doesn't mean you have to put your life on hold—it is simply another part of the adventure of life.
VVCC is in its 23rd year of service to nearly 2,200 older adults throughout the Verde Valley who need assistance to live independently in their homes. VVCC has over 300 volunteers who provide transportation to medical and other appointments, grocery shopping, hospital-to home assistance, installation of medical alert units, as well as business assistance, handy person assistance, respite assistance, pet assistance, and more.
VVCC projects 900 additional older adults will enroll to receive services by the end of 2015. That means more volunteers are needed.
To become a volunteer please contact Kim Meller, operations manager, at (928) 204-1238 or go to: www.vvcaregivers.org.