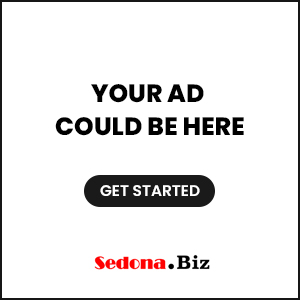 Verde Valley AZ (January 3, 2018) – When Lynne Montedonico talks about Libbie her face lights up with an angelic smile. Montedonico, a Verde Valley Caregivers Coalition volunteer, picks up Libbie, a VVCC neighbor each week and takes her to the grocery store, to medical appointments and other important errands. They both look forward to their weekly outings.
"At first her past life and door were closed to me," Montedonico said. "But that has changed. She not only allows me to visit, but shares the wonderful history of her life. We enjoy each moment we are together. My life has been so enriched."   
Libbie, 91, has lost some of her vision and can no longer drive. She still lives in her own home thanks to VVCC services and Montedonico's visits. "(The services) make all the difference in the world," Libbie says. "They keep me alive."
Libbie and Montedonico giggle in unison as Libbie says "we've become good friends—we laugh together."
Verde Valley Caregivers Coalition has over 2,200 older adults enrolled to receive services to help them live independently in their own homes.
"Because of our growing older adult population, we expect many more will need our help in 2018," said VVCC Executive Director Kent Ellsworth. "We average 12 to 15 new older adult clients (neighbors) each week. This means we need at least 100 new volunteers this year to sustain our caring community."
Volunteers are needed to drive older adults to medical appointments and grocery shopping, install Guardian Angel medical alert units, make friendly visits, provide respite assistance, and handy person help.
Volunteers also provide home safety checks, shop for neighbors, provide business help, patient scribe, and pet assistance such as dog sitting and walking, and more.
VVCC volunteers serve when, where and how often and choose the services they'd like to provide. Even one to two hours a week can make a big difference in the life of a neighbor.
For more information and to volunteer, please contact Operations & Mobility Manager Kim Meller at (928) 204-1238 or email: kimmeller@vvcaregivers.org. You may also visit our website at: www.vvcaregivers.org for a full list of volunteer opportunities.
VVCC just celebrated 25 years of service to older adults throughout the Verde Valley. VVCC also operates Silver Linings Thrift Shop located in Uptown Sedona at 345 Jordan Rd. Volunteers are also needed to provide customer service. Shop proceeds immediately benefit older adults in need. VVCC also qualifies for the Arizona Charitable Tax Credit. Tax credit donations can be made through April 15, 2018 for your 2017 taxes. For more info go to: http://www.vvcaregivers.org/az-tax-credit.html.