Sedona AZ (May 18, 2012) – As part of the ongoing Sedona Public Library in the Village (SPL-V) Rotating Artist Series, Jill Williams will be displaying her artwork at the village location in Tequa Marketplace beginning Tuesday, May 22. Some of William's artwork will be available for purchase with a portion of the proceeds going to SPL in the Village for operating expenses. A reception for the artist will be held at SPL-V on Wednesday, May 23 from 5:00 to 7:00 p.m.
"I'm very much into themes," says local artist Jill Williams, explaining why she has chosen to title her exhibit "Painting In Pairs." Whether it's Noah's famed ark, two-for-one movie passes, or Vincent Youmans and Irving Caesar's classic "Tea For Two," Williams insists that two is a friendlier number than one. Her exhibit at the Sedona Public Library in The Village illustrates this beautifully. Whether Jill's pairings are of different geometric shapes, Navajo rugs or colorful lizards, they are all uniquely hers. Having been told there was a Children's Section at the library, Jill set about with her usual enthusiasm to paint pairs of brightly-colored creatures that kids could enjoy.
"Originally," admits this transplanted New Englander, "I fell in love with Navajo rugs. But I simply couldn't afford them." Never one to discourage easily, Jill began painting her favorite rug designs on the walls of her condo.  When a friend whose artistic talent Jill really respected encouraged her to try and sell her paintings, that was all it took. "I've been a professional writer all my life," says Williams whose resume includes six published books, a Broadway musical and a record album. "So I'm used to the highs and lows of the creative life."
Within the first two years of her artistic career, she has exhibited her work at New Frontiers in Sedona, The Raven Cafe in Prescott and The Epic Cafe in Tucson. "Selling art is about as reliable and lucrative as selling songs," laughs Williams, who also worked as a professional songwriter in New York City in the 60s. A graduate of Sarah Lawrence College, Jill credits her dad with teaching her never to give up. "He used to tell me, 'One more no is that much closer to a yes!'"
While her writing career has spanned over three decades, painting is a relatively new passion. "There's something very relaxing about creating art. You get in a kind of zone where random thoughts enter your mind, old memories, some incident you haven't thought of for years. Whereas writing takes constant focus. For me, painting is less intense." Customers have commissioned her to paint all sorts of things. From a hall closet door, to a pair of ducks. She also likes to add a visual trick or inconsistency to all of her artwork.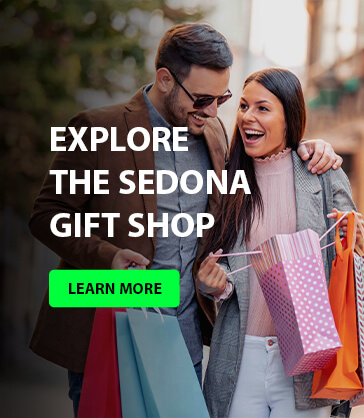 "I was inspired by the Native American tradition of leaving something unfinished so the spirits can escape." she explains, pausing before confessing. "Actually, I goofed on the first design I ever painted and I liked the mistake so much I just continued making them on purpose!" Her creations are painted on the rough side of Hardie board and displayed by using damage free wall mounts instead of traditional frames. This gives them a textured quality. Her tasseled rug designs look like actual rugs. She uses both acrylic and latex paint, leftover cans people have gladly donated to help further her artistic inclinations.
The Sedona Public Library offers a myriad of programs for all ages and interests. For information about this or other programs as well as the wide variety of services the library offers, please contact Cheryl Yeatts, Site Manager at 928-284-1603 or check out our website at www.Sedonalibrary.org/.
To contact the artist directly, her website is: www.sedonarugpaintings.com